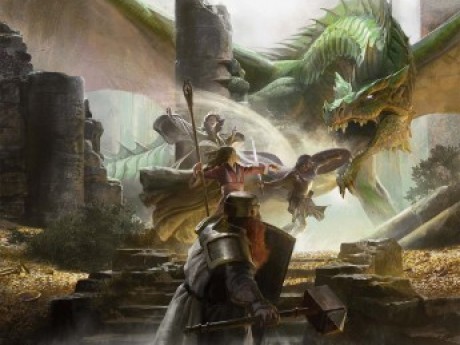 Description
In the city of Neverwinter, a dwarf named Gundren Rockseer asked you to bring a wagon load of provisions to the rough-and-tumbled settlement of Phandalin, a couple of days travel south east of the city. Gundren was clearly excited and more than a little secretive about his reasons for the trip, saying only that he and his brothers had found "something big," and that he'd pay you ten gold pieces each for escorting his supplies safely to Barthen's Provisions, a trading post in Phandalin. He then set out ahead of you on horse, along with a warrior escort named, Sildar Hallwinter, claiming he needed to arrive early to "take care of business."
5/5 Characters Joined
Please read the Game Information page before making an application
---
Story Posts
Children of the Spider Queen
Jun 4, 2021, 4:53pm by Largehobbit
Sirus you have not heard the name but you do know a great deal from your studies about the spider queen Lolth and her children who dwell in the underdark. The drow worship Lolt ...
Showing 4 out of 884 posts
---
Post Summary
---