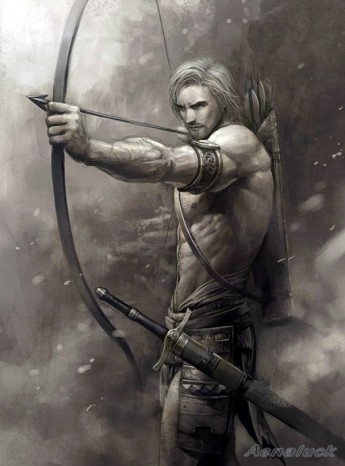 Summary: The common folk love me for my kindness and generosity.
Sir Sarne Sequoia Of Silvermyst
Owned by: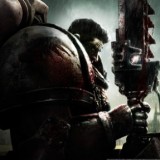 red_sword7
Gender: Male
Age: 21
Group: Player
Game: Lost Mine of Phandelver
Level, Race and Class
level 1
Half-Elf
Ranger
Background: Noble Knight
Stats
STR: 15 +2
DEX: 14 +2
CON: 13 +1
INT: 13 +1
WIS: 13 +1
CHA: 10
HP 11
Appearance
Race: Half Elf, Sex: M, Height: 5' 10", Weight: 190
The man you see has soft features like an elf husky build strong and swift. His movements. You can tell he is a noble. Over his chain armor his green and brown sir coat has a crest could be clearly seen on his front and back, A sword pointing down with feathers wings spread out on both sides. A starburst in a heavenly background. This is his family crest and holy symbol
Background
Personality I can stare down hell without flinching. My God, Family, and friends are all that matter. Someone saved my life on the battlefield. To this day, I will never leave a friend behind. My hatred of my enemies is blind and unreasoning.
Sarne Sequoia is from the town of Silvermyst . It was founded by Lord Sequoia (Sarne's Grandfather), the family of Grayston high Priest and Dwarf Clan Hammerfist. There are three places of interest. The Trading town is down by the river and is where most of the bartering of goods is done. Most merchants are Elven, half-Elven, Dwarvish and Human. The Silvermyst Citadel of the Elvin Noble, Lord Sequoia and Grayston high Priest is a well-built Citadel with tall towers and trees. The School is attached with the Citadel and temple of the Vanguard Rangers of the Temple of Elohim and the Lord Sequoia Citadel. This town has about 300 inhabitants in it. 20% Elvin population, 25% Human, 20% Dwarf and 20% fluctuating with the trading post the town is well protected by the Castle and is seldom attacked.
In the house of the Elvin Lord Sequoia, there was born a Son Eruaphadion Sequoia and a daughter Showna Sequoia. They grew in political and social standing. Showna Sequoia is high priestess of the temple of Elohim. She married a man named Graysteel a well-known man in the Temple for his woodland skills and fighting ability and helped in the training of the Vanguard Rangers. He adopted the sir name Sequoia and they had twin boys, Samuel and Sarne Sequoia. This was a special blessing among the Elves and is something that only happens every 1000 years. Sarne and Samuel were raised by their mother. Their father was always off on missions for the church. Sarne fallowed in his father's footsteps. His woodland abilities grew quickly. He was sent on messenger missions at a very early age. His reputation was soon known all over for his instincts for cutting trails from temple to temple. Before he knew it, he was traveling with Paladins and Crusaders, helping them with tracking down evil in the land. Some time ago, Sarne found himself in the Borderlands, helping the Church establish new sites. As he was resting by a river reflecting on his faith, he had a vision of a group of adventures in a grate battle battling evil things. He was shaken from the experience gathering his things he set out to fulfill his duty to his calling. Soon after his vision, Sarne came to a town. Here, a group of people traveling, Sarne ask to accompany them, suggesting that he may find what he was searching for.
He is a member of the Elohim Vanguard Rangers
Spells
N/A
Items Equipped
chain shirt, Long sword , Quality long bow, Dagger , Hand axe, Sheath for all blades, Belt, boots, Cloak, gloves, Sir coat, belt pouch, flint/steel, Torches, map case, ink, quill, paper, rope, bed roll, water skin, Mess Kit, exceptional clothing, war horse (Thunder), riding saddle, bit & bridle, halter and saddle blanket, Quiver, Arrows 20, (Dagger from dead evil priest) A whistle made from gold-colored wood, A set of fine clothes, a signet ring, a scroll of pedigree, and a pouch containing gp
Items Carried
chain shirt, Long sword , Quality long bow, Quiver, Arrows 20, Dagger , Hand axe, Sheath for all blades, Belt, boots, Cloak, gloves, Sir coat, belt pouch
Gold
you have to ask
DM Notes :
Noting to note
---
This character is owned by: red_sword7
Character questions
Recent Activity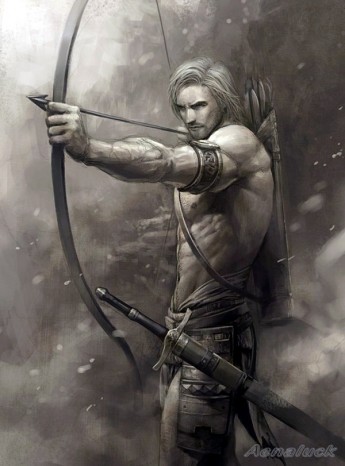 Mentioned in the post
Pressing
Nov 28, 2020, 8:56pm
Mentioned in the post
Answers
Nov 26, 2020, 9:22pm
Mentioned in the post
Let me...
Nov 26, 2020, 4:01pm
Mentioned in the post
Lending Aid
Nov 26, 2020, 12:19pm
Mentioned in the post
Easy there
Nov 25, 2020, 8:14pm
Mentioned in the post
Victory
Nov 25, 2020, 3:28pm
Updated character profile
Sep 9, 2020, 1:49am
Updated character profile
Jul 18, 2020, 1:58am
Updated character profile
Jul 18, 2020, 1:57am
Updated character profile
Jul 15, 2020, 4:27pm
Updated character profile
Jul 15, 2020, 4:24pm
Updated character profile
Jul 15, 2020, 3:30pm
Updated character profile
Jul 14, 2020, 11:07pm
Updated character profile
Jul 14, 2020, 11:03pm
Updated character profile
Jul 14, 2020, 11:47am
Updated character profile
Jul 13, 2020, 7:28pm
Updated character profile
Jul 13, 2020, 1:16am
Updated character profile
Jul 13, 2020, 1:12am
Updated character profile
Jul 11, 2020, 7:11pm
Updated character profile
Jul 11, 2020, 7:10pm
Updated character profile
Jul 11, 2020, 2:33pm
Updated character profile
Jul 11, 2020, 12:47pm
Updated character profile
Jul 11, 2020, 12:46pm
Updated character profile
Jul 11, 2020, 12:36pm
Updated character profile
Jul 11, 2020, 11:15am
Updated character profile
Jul 11, 2020, 11:13am
Updated character profile
Jul 11, 2020, 10:39am
Updated character profile
Jul 11, 2020, 2:40am
Updated character profile
Jul 11, 2020, 2:16am