Summary: Hard-boiled Hong Kong cop trying to clear his brother's name.
Wong Kong Sheng
Owned by: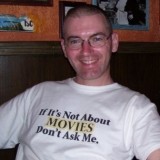 Duke
Gender: Male
Age: 30
Group: Heroes
Game: Feng Shui
Archetype
Maverick Cop
Melodramatic Hook
Avenge his brother's death and clear his name
Nationality
Chinese
Skills / Abilities
Gunplay (familiar with everything from a .22 revolver to a .50 machine gun)
Driving (prefers motorcycles)
Crime scene analysis (especially ballistics)
Personality and Interests
He is superficially charming, so that ensures his bed is usually kept warm, but his biting wit tends to keep people at a distance.
He is intensely focused on solving his brother's murder. When off-duty, he spends his free time working on that case.
History
Wong Kong Sheng's life has been spent in the shadow of his older brother Zhu Fa. Zhu Fa was seemingly perfect and rarely failed at anything he tried.
When they were younger, Kong Sheng tried to keep up, but by the time he was in high school he gave up; the spotlight seemed permanently focused on Zhu Fa.
He gave up because Zhu Fa chose to follow in their father's footsteps as a police officer. Kong Sheng went to college, and on the eve of his graduation, he received word Zhu Fa was dead, killed in an ambush. He somehow managed to make it through the commencement ceremony but his parents' grief was too great to attend; even in death, his brother still took the spotlight from him.
News of Zhu Fa's death was just the first domino to fall, but more quickly followed. Money—lots of it—was discovered in a secret bank account seemingly opened by him.
It was obvious—at least to most of the police—his brother had been on the take. Their father, having already qualified for his pension, was allowed to quietly retire.
It was all too much for his mother, who fell into a pit of denial; her favorite son had staged his own death and was now on a deep undercover assignment, while his father moped around the house and drank too much.
Kong Sheng may not have liked his brother, but the collateral damage caused by his apparent fall from grace was too much. He joined the police force, determined to find out what really happened.
Signature Item
Family photo
Physical Appearance & Style of Dress
See photo
He dresses casually and has a seemingly permanent five o'clock shadow.
Favorite Sayings
You're not dealing with the good brother.
You can do this the way that lets you live or the way that gets you dead. I really don't care which.
---
This character is owned by: Duke
Character questions
Recent Activity
Mentioned in the post
Regrouping
Aug 3, 2020, 10:41pm