Summary: Technogeek on a quest to find his missing sister.
Cheung Liang Cong
Owned by: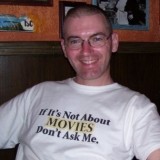 Duke
Gender: Male
Age: 25
Group: Heroes
Game: Feng Shui
Archetype
Techie
Melodramatic Hook
Find his missing sister
Nationality
Chinese
Skills / Abilities
Mechanical engineering: Can build odd gizmos out of seemingly useless junk.
Personality and Interests
He is intensely focused on science and engineering, always tinkering with some new invention.
He also stammers, but never around girls--not that he talks to many of them anyway.
In fights, he will never use lethal weapons against his enemy, no matter who--or what--they are.
History
Cheung Liang Cong is driven by two things: building devices to help people and his family.
He lost his parents when he was 10. Them, him, and his sister Bao Zhi were leaving a science fair where he had won first place when they got caught in the crossfire of two warring Triads. Both of his parents were killed, and seeing it happen made a powerful impression on him. Fortunately, he and Bao Zhi were taken in by a kindly uncle and aunt.
When puberty hit, Bao Zhi blossomed into a beautiful young woman, and she was discovered by a modeling agent who ushered her into the industry.
One very noticeable impact of their parents' deaths on her was that she needed him around; otherwise, she grew quite anxious, sometimes even having panic attacks. His presence kept her calm, so he often accompanied her on her photo shoots.
Shortly after she turned 18, she got her first break when she appeared on the cover of a fashion magazine, and after that her career started taking off.
She was also getting better at being by herself. One day she got a call from her agent about filling in for another model who called off, and she agreed.
An hour after the shoot started, he got a call from her agent asking him where she was. He contacted the police but they had to wait for 24 hours to being an official investigation.
They did their due diligence but found nothing. It was as if she disappeared off the face of the planet. They strongly suspected foul play or an abduction, but without any evidence the case soon stalled, leaving him as the only one willing to look for her.
Signature Item
A worn magazine with his sister on the cover--her first. He carries it in a sealed waterproof bag.
Physical Appearance & Style of Dress
See picture
He dresses casually, and his clothing has the odd grease stain on it. He also carries a backpack filled with tools and other odd items.
Favorite Sayings
Give me some circuits, a TV and some duct tape, and I can build you a supercomputer.
---
This character is owned by: Duke
Character questions
Recent Activity
Mentioned in the post
Regrouping
Aug 3, 2020, 10:41pm