Characters in this post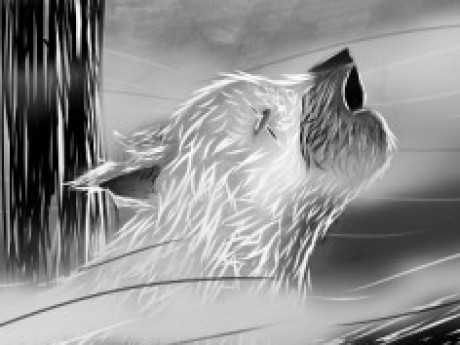 View character profile for: Puny
A start
Puny "Runt" Grayfur.
Is a pup only a few months old that was chased out of his pack, the Grayfurs that have their territories in the cold North by his older Brothers.
That thought he was too weak for the clan. 
they laughed at him as he ran away 
Shouting threats after him like 
"you will die out there Puny" 
And "come back Little Runt let us kill you, it would be a mercy" 
And so Little puny started his journey all alone and wounded.
But still in high spirit for he had just escaped his tormentors.
Now he found himself in a strange dark forest and a cave full of Bones. 
He thought that he had hit a jackpot and decided to take a rest gnawing on one of them Bones that still had some dried up meat left on them