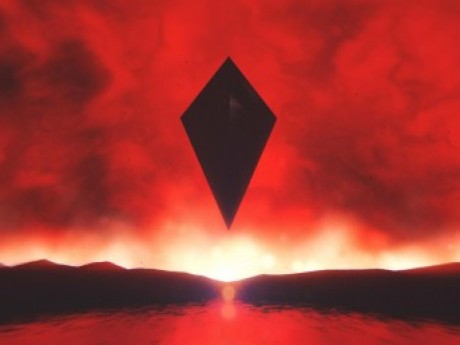 Description
Following the fall of the UBC (Universal Banking Corporation) and the complete collapse of the cryptocurrency systems in the Galaxy, the nomadic pirate faction known as The Armada moved from their hunting grounds in the outer rims of the galaxy. Leaving a path of destruction in their wake, bringing war to the High Council in what came to be known as the Bloodshed Uprising.
The war and conflict leaves an already reeling Galaxy on its knees. No Units, no established powers or factions, no leadership or guidance and above all the disappearance of the Sentinels and of the three Patriarch races.
The High Council leadership is assassinated. The Atlas at the centre of the galaxy is destroyed by their own forces, attempting to prevent anyone gaining access to the power stored at the eldritch facility.
A safety mechanism inside the Atlas dissipates its most important components in the form of fragments throughout the Galaxy in an attempt to conceal them, preventing the destruction of aeons upon aeons of knowledge.
Established factions and new emerging powers, race to gather the fragments for themselves. Some for altruistic motives, others to claim the power of the Atlas.
The race to gather the Atlas fragments has begun! What path will you take? How will your choices affect the Galaxy?
Please read the game information page before starting a character.
---
Latest story summary:
A fragment of The Atlas is discovered and a race to possess it ensues, with several powers eager to claim it for their own ends. The emergent USSF declares war on the usurpers of the Dremica Empire in what is shaping to become the largest conflict since the end of the Bloodshed Uprising. The Cephalon Consortium moves in the shadows pulling strings as a deadly plague ravages across the galaxy claiming countless lives and a strange new cult rises.
Posted by: Winteroak on Jan 12, 2021, 9:39pm
---
Story Posts
Prophecy
Feb 24, 2021, 4:41pm by Winteroak
Slivar prophecy "Sixteen times shall the Despair Emperor go forth. In the End cycle the Red Keep shall be cast down. Its walls wrecked and its gate breached. Those that sleep ...
Showing 4 out of 150 posts
---
Post Summary
| | Jan | Feb | Mar | Apr | May | Jun | Jul | Aug | Sep | Oct | Nov | Dec |
| --- | --- | --- | --- | --- | --- | --- | --- | --- | --- | --- | --- | --- |
| 2020 | | | | | | | | 50 | 37 | 16 | 11 | 11 |
| 2021 | 18 | 7 | | | | | | | | | | |
---
Game Information
Created by : Winteroak
Category : Sci-Fi Apocalyptic
Number of characters : 9
Number of posts : 150
Created : Aug 11, 2020