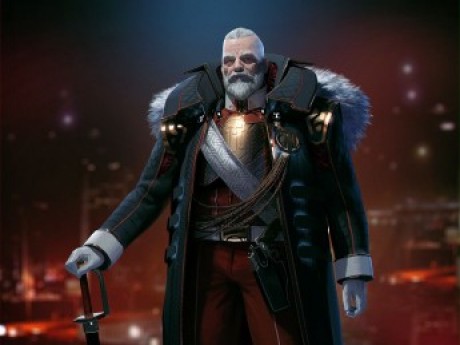 Summary: "Order and Progress at all costs."
Zanikov Denoslav
Owned by: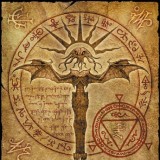 Winteroak
Gender: Male
Age: 65
Group: USSF
Game: Children of the Atlas
Background
Zanikov Denoslav was a tenured teacher in a major population hub in the one world nation of Cornidia.
After the sudden collapse of the UBC and the storm that engulfed the Galaxy he rose to stoke the fires of Revolution after his homeworld fell into an holocaust of poverty and war.
In the following years he would coordinate the resistance of the planet and eventually the system against marauders, space pirates and even The Armada during the Bloodshed Uprising. Founding father of the USSF, probably the greatest and more efficient single faction to emerge from the decade long conflict.
Race
Humanoid - Home planet of Cornidia - Dorian Fringe
Appearance
Distinguished lean gentleman, with white hair and beard. He walks with a limp having always refused a biograft to replace the leg he lost during the war. Opting instead for keeping his prosthesis cybernetic limb.
Special Skills & Occupation
Military strategy, geopolitics, demodynamics and philosophy.
Supreme Chairman of the Union of Supreme Systems and Factions
---
This character is owned by: Winteroak
Character questions
Recent Activity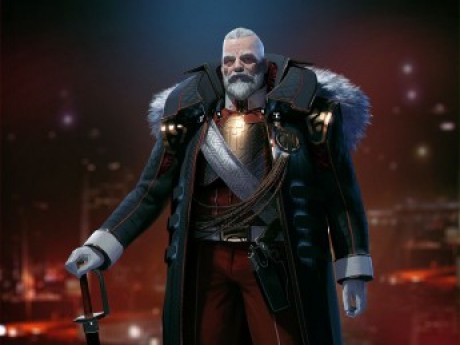 Mentioned in the post
Last Stand
Jan 10, 2021, 12:54pm
Mentioned in the post
Fubard
Nov 24, 2020, 7:55pm
Mentioned in the post
Deployment
Oct 2, 2020, 9:17am
Mentioned in the post
Idle Hands
Sep 20, 2020, 9:58am
Mentioned in the post
Arrival
Sep 19, 2020, 7:15pm
Updated character profile
Aug 13, 2020, 5:38pm
Updated character profile
Aug 12, 2020, 3:11pm