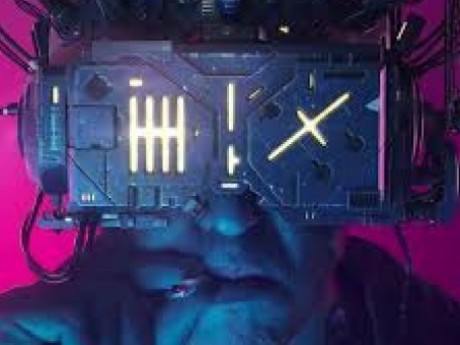 Summary: "Peddler of dreams and hawker of illusions."
Zendichez
Owned by: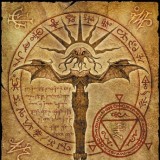 Winteroak
Gender: Male
Age: 40
Group: Unaligned
Game: Children of the Atlas
Background
Very little is known of Zendichez early life. He was once part of the Bedouin Cartographers, a group he was affiliated with for almost two decades. Before that very little registers exist of him, where he originated from and is early years.
During his time with the Bedouins he developed a talent for astrobotany and astrobiology and he composed hundreds of treatises on alien flora and fauna through the Galaxy.
It is believed he was excommunicated from the faction during the years of the Bloodshed Uprising when it emerged that he had used his time with the Bedouins to create a complex and wide network with ties to black markets and the Dark Nexus across the galaxy, that dealt in unique and rare items.
Today Zendichez is an infamous name in most circles of the galaxy. If there is something you desire the chances are that he will be able to procure it. For a price.
Exploration Years:
Several days after Zendichez started searching the galaxy, he was on a planet called Tantrivar, and discovered a very vicious species of fauna that he named Carnivinious Gytennion, or Gytenare for short. He discovered the egg of the beast, and several Sol months later, sold it as well as other extremely rare artifacts he had found on his adventures in an auction (the egg was put in a state of hibernation, and thus did not hatch). However, while the egg was in the space-station where the auction took place, it was not in it's hibernated state, and thus hatched; It grew at an incredible rate, killed several of the bidders, and injured and damaged several others, as well as the space-station. Eventually the galactic authorities arrived, contained the beast, and got everyone the medical treatment they needed.
Before the auction, Zendichez started to collect artifacts as well as study flora and fauna, but the collecting of artifacts was slowly taking over as his main objective. After the auction, Zendichez realized how foolish he was for trying to hoard artifacts and units for himself, and decided he needed to focus completely on the bettering of everyone.
Race
Humanoid
Appearance
Unassuming, of average height and build with black hair and brown eyes.
Special Skills & Occupation
Zendichez is an info-broker and has one of the largest networks of contacts in known space. There is little he cannot have access to if needed.
---
This character is owned by: Winteroak
Character questions
Recent Activity
Mentioned in the post
Fubard
Nov 24, 2020, 7:55pm
Mentioned in the post
Idle Hands
Sep 20, 2020, 9:58am
Mentioned in the post
Arrival
Sep 19, 2020, 7:15pm
Mentioned in the post
Location
Sep 17, 2020, 10:35am
Updated character profile
Aug 29, 2020, 12:00pm
Updated character profile
Aug 29, 2020, 12:00pm
Updated character profile
Aug 29, 2020, 11:59am
Mentioned in the post
Test
Aug 29, 2020, 9:34am
Updated character profile
Aug 29, 2020, 8:52am