Characters in this post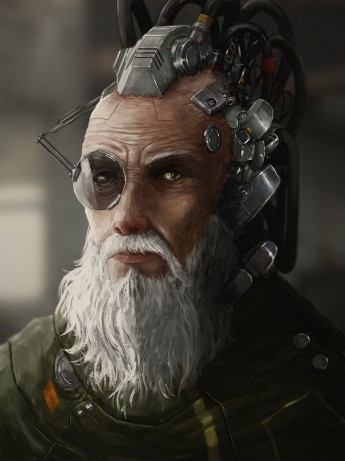 View character profile for: Arkady 'Sunlion' Crylic
The tale of Moby Dark
[Excert from popular Space Hunter's poem]
Onward did brave Deustriplo
Beyond the suns and planets stark
Into the void and blackness go
In quest of Moby Dark
Titanic scion of his race
Elusive, cunning, terrible
Legendary whale of space
Lordly, undeniable.
He tore from Euclid's bright embrace
Pulse drive engines blazing bright
His gaze he fixed on starless space
sailing into endless night
Cycles past, by chance adrift
Flung by fate into the darkness
The whale black hulk with passage swift
Leaves destruction in its progress
Awe and anger feed his power
Deustriplo's passions flame
In those cold and desperate hours
He gives his hate a name.
Moby Dark...
Orphaned planets, comets lost
Were Deustriplo's normal prey
Their masses mined to pay the cost
Of ship and freedom's way
Among the stars and space between
To go where'er his eye should want
His ship was yar, his crew was keen
And dauntless on the hunt
Mundy, Taltos, Reacher, Kali
Gunner, Engines, Cargo, Pilot
Fearless, Restless, Heedless, Deadly
Deustriplo's pirates
Some of their Captain's tale they knew
Though little would he speak of it
Through hints, and muttered phrases few
That from his mouth did slip
Though scarce could he in truth disguise
The passion black that seized his frame
And lit the fires behind his eyes
If e're he heard the name
Moby Dark...