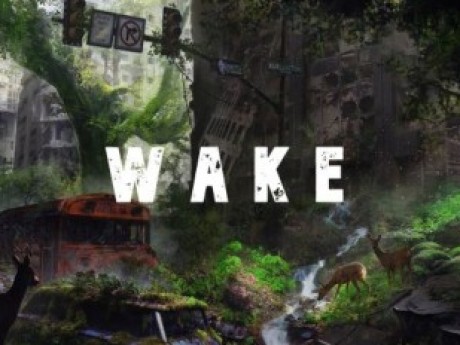 Description
Humankind has been wiped out. Their once great cities now overgrown as nature reclaims its lost territory. You awaken to this world, an animal who has somehow been blessed with intelligence, and must wander this strange world in the hopes finding a way to survive and figure out what has happened. Quickly you realize you are not alone, there are others, animals like you who have been "awakened." Some need your help, others seek to use or harm you for their own goals. And then there are The Others, those who have not awakened, who still follow their primal instincts. It is a strange, new world, full of mysteries and terrors.
You must find your place in this new world that Man has left in their wake
Wake is a sci-fi, post-apocalyptic adventure game where you play the role of one of the "Awoken," test animals who have been granted human-level intelligence by some unknown means in the wake of a major disaster that has wiped out all of humanity. Together with fellow Awoken you will try to find the answers to the mysteries surrounding your current state and the state of the world while trying to survive.
---
Story Posts
Idiot with the gun
Dec 7, 2020, 7:42pm by red_sword7
He reached up and started to scratch his chin. "Shadow is a large dark wolf with a bad temper and is always hungry. He will eat any of us without a thought. Personally, I think Dark is not r ...
Showing 4 out of 79 posts
---
Post Summary
| | Jan | Feb | Mar | Apr | May | Jun | Jul | Aug | Sep | Oct | Nov | Dec |
| --- | --- | --- | --- | --- | --- | --- | --- | --- | --- | --- | --- | --- |
| 2020 | | | | | | | | 28 | 23 | 11 | 8 | 9 |
---
Moderators
Avenuewriter
Members
There are 4 members in this game
Pending Members
There are no pending members in this game