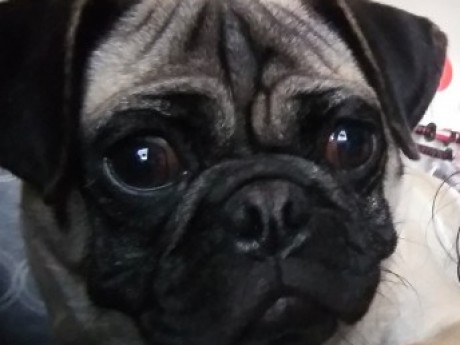 Summary: "...Wanna play?"
BB
Owned by: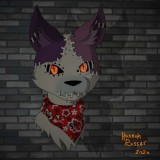 WolfyWolf
Gender: Little Lady
Age: Seven months
Group: Awoken
Game: Wake
Species
Species: Canis Lupus Familiaris
Breed: pug
Physical Appearance
A typical fawn pug puppy. Perfectly cute, but upon critical inspection, she has inferior genetics. At least according to the breed standard.
She's a runt, nearly to her full size, but still a bit small for a pug.
She has a subtle scar along her femur, and her fur around it still has a noticable square from where it was shaved for surgery.
Personality and interests
She's clever when she wants something, but ultimately, she is still a puppy. She's fiesty and wild and has the intelligence of a small child. Her vocabulary is limited.
She has no sense of how to read a room and only tends to think about things from her own perspective. She's practically a toddler.
History
Sold at a discount by a breeder, survived a bout of parvo, then abandoned for an expensive hip problem, BB has had it rough for a little lady.
Having plenty of funds for a little hip surgery, the lab picked her up for their experiments.
She doesn't understand much of what's happening. She just knows she's been sick and she's been hurt and that this place is like the vet.
She's always hated being in a kennel, but suddenly, she can think about why.
Favourite Sayings
"But I don't wanna be alone... Can't I come with you?"
---
This character is owned by: WolfyWolf
Character questions
Recent Activity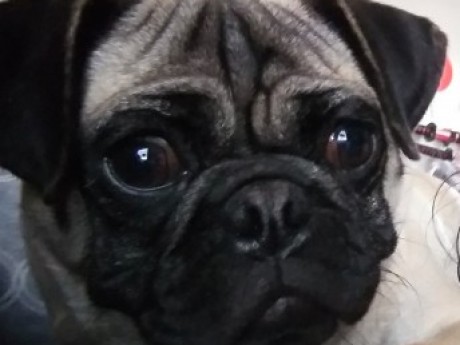 Mentioned in the post
Distaste
Dec 7, 2020, 1:25pm
Mentioned in the post
Shadow?
Dec 7, 2020, 11:36am
Mentioned in the post
Ammo
Dec 5, 2020, 12:17pm
Mentioned in the post
Ebony
Dec 4, 2020, 6:42pm
Mentioned in the post
Playful
Nov 26, 2020, 6:13pm
Updated character profile
Aug 15, 2020, 12:52pm
Updated character profile
Aug 15, 2020, 12:01pm
Updated character profile
Aug 15, 2020, 11:57am
Updated character profile
Aug 14, 2020, 2:13pm
Updated character profile
Aug 14, 2020, 1:10pm
Updated character profile
Aug 14, 2020, 1:04pm