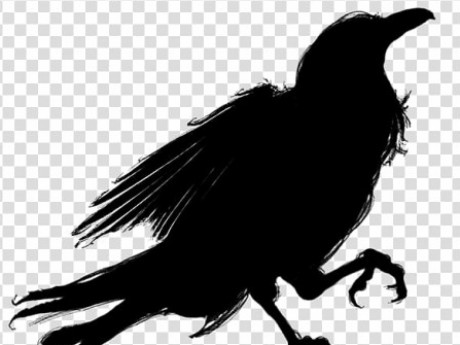 Summary: "A puzzle? Yes, of course I can solve it."
Davis
Owned by: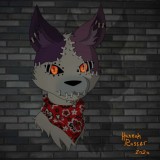 WolfyWolf
Gender: Male
Age: 4
Group: Awoken
Game: Wake
Species
"Corvus Corax."
"...What?"
"Raven. I'm a raven."
Physical Appearance
A typical black raven.
"Typical? I am far from Typical! Yes, mayhaps there are a few other ravens out there with sleek black feathers nearly as elegant and beautiful as mine, but beneathe these simple feathers, is an even more impressive product of millions of years of evolution: my brilliant mind. Even before the experiments, I was prized for my intelligence, out-scoring every other corvid Blue Lab has ever tested!"
Personality and interests
He does his best to cooperate with others, but Davis is a very prideful bird. He has a superiority complex, but realizes it's a detriment to getting along and working together with others.
He has a need for praise and attention. He got all he needed from the scientists at the lab, but now he'll have to scrounge for it wherever he can find it.
History
Davis was the pride and joy of the scientist he belonged to. Even before the experiments, he was speaking (even if he didn't have a full grasp of the meaning of the words he was using) and solving complex puzzles.
He was the prized star of the awakened project, showing the most promise. Unlike the "animals", he felt he was treated with a sort of mutual respect by his scientist; not only because he was spoiled rotten compared to the other animals, but because he felt like he was treated like he was indeed intelligent.
Just before the humans disappeared, he was learning to read.
Favourite Sayings
"No, no, of course I don't think you're stupid. Don't be ridiculous. Just because you're less intelligent- I'm going to stop talking now. Forget it."
---
This character is owned by: WolfyWolf
Character questions
Recent Activity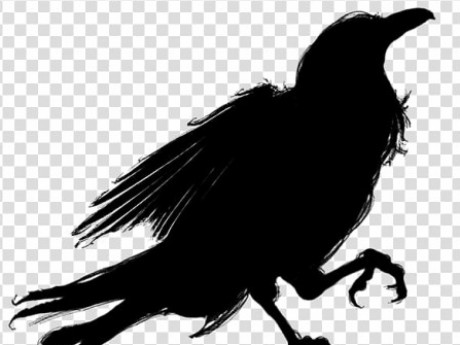 Mentioned in the post
Distaste
Dec 7, 2020, 1:25pm
Mentioned in the post
Shadow?
Dec 7, 2020, 11:36am
Mentioned in the post
Ammo
Dec 5, 2020, 12:17pm
Mentioned in the post
Ebony
Dec 4, 2020, 6:42pm
Mentioned in the post
Playful
Nov 26, 2020, 6:13pm
Updated character profile
Aug 15, 2020, 12:53pm
Updated character profile
Aug 15, 2020, 12:44am
Updated character profile
Aug 14, 2020, 9:11pm
Updated character profile
Aug 14, 2020, 6:15pm
Updated character profile
Aug 14, 2020, 1:39pm