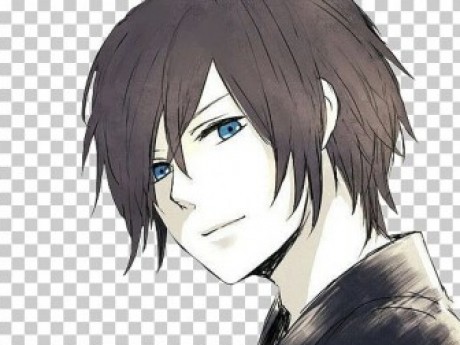 Summary: "Am I dead? I think I'm dead."
Dillon Forst
Owned by: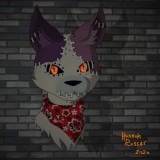 WolfyWolf
Gender: Male
Age: 17
Group: Lucid Dreamers
Game: Lucid
Nickname (optional)
Jacob
Dill
Physical Appearance
Tall and slender at about 6'2". He looks a little underweight and possibly unhealthy. Bright blue eyes and straight neck length (at the longest) hair swept to the side to cover his right eye due to its sensitivity to light.
Personality and interests
Timid and shy, but still friendly. He's very unsure of who he is and where he belongs. He tends to be kind and compassionate.
He has a passion for music. He feels that he's awful at writing lyrics, but before all this, he wanted to study music theory.
History/place of origin
Grew up with simutaniously too many expectations and none at all. He feels displaced from the world. His existential struggles took a toll on his mental health.
He grew up in Colorado in a dimension and time almost identical to our own, though he's behind a few years. He came from 2015.
He was hospital bound for most of his early childhood. His entire biological family was wiped out in a car accident when he was six. Shortly after, he was adopted by the CEO of a major medical company. The company his father worked for and the company that was responsible for keeping him alive.
Role (take this however you want)
He has no idea yet. He's alone in a void. Literally.
Though introverted, he craves a social connection with people.
Thoughts and goals about their current situation
He suspects that he's in a coma due to an incident that he'd rather not think about. That or maybe he died from it.
He doesn't feel he has much choice in the situation, but he'd like to figure out what's going on.
Sexuality (just for flavor)
He grew up suspecting he may be asexual, but is steadily learning that he's demi-bisexual.
Flaws (required)
Somewhat cowardly when it comes to standing up for himself.
No confidence.
Physically lacking.
Depressed and anxious.
Song (a song (or songs) that you feel best represents aspects of them)
The story of Dillon's mental decline before arriving in the void-
"Karma" - AJR
"Car Radio"- Twenty One Pilots
"How I Survived Bobby Mackey's Personal Hell"- Lincoln
"Camisado"- Panic! at the Disco
---
This character is owned by: WolfyWolf
Character questions
Recent Activity
Mentioned in the post
Zoo
Oct 12, 2020, 7:03pm
Mentioned in the post
Thinking
Oct 9, 2020, 8:10pm
Mentioned in the post
Time Bomb
Oct 9, 2020, 5:16pm
Mentioned in the post
Go Slow
Oct 5, 2020, 11:16pm
Mentioned in the post
Vulnerable
Oct 5, 2020, 2:23pm
Updated character profile
Sep 20, 2020, 10:53am
Updated character profile
Sep 11, 2020, 1:26pm
Updated character profile
Sep 11, 2020, 1:24pm
Updated character profile
Sep 11, 2020, 1:23pm
Updated character profile
Sep 11, 2020, 1:11pm
Updated character profile
Sep 11, 2020, 1:11pm
Updated character profile
Sep 11, 2020, 5:36am
Updated character profile
Sep 11, 2020, 5:36am
Updated character profile
Sep 6, 2020, 10:10pm
Updated character profile
Sep 6, 2020, 8:02pm
Updated character profile
Sep 6, 2020, 7:39pm
Updated character profile
Sep 6, 2020, 6:38pm
Updated character profile
Sep 6, 2020, 6:34pm
Updated character profile
Sep 5, 2020, 10:54am
Updated character profile
Aug 19, 2020, 7:02pm
Updated character profile
Aug 18, 2020, 11:44am
Updated character profile
Aug 17, 2020, 3:14pm
Updated character profile
Aug 17, 2020, 3:01pm
Updated character profile
Aug 17, 2020, 3:01pm
Updated character profile
Aug 17, 2020, 3:00pm