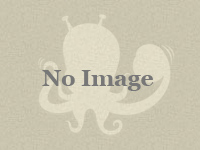 Description
The game is the spiritual successor of the long dead Tribes of Crane, save that is evolved enormously.
12 tribe types, tribe groups as Clans make it easier to play what you want. There are three key tribes, split through 3 temperature bands, and three seagoing tribes too.
There is a very detailed political positions, which are eminently playable.
Combat systems are extremely complex in their workings, simple to read a battle pdf.
You get to customise absolutely everything...a budget to buy weapons and armour. Hundreds of varieties, everything you can imagine. There is no web site yet, but it's being made.
The map is reduced at first, but you get more and more unlocking as you go, so you're not stuck without any idea of what's around you. Tribes are destined to be the greatest power, but it starts with factions etc, and you may join them.
Set ups with friends can roughly in the same area. The idea is fun, not making your lives difficult. Give it a go! I can assure you it's worthwhile.
Tribes of Crane has influenced the basis of play, basic actions and rpg elements through special actions, which have no limits. Not all will happen as you first imagined, but it's the most exciting bit. Turns are fortnightly, but breeding and basics go by played or not.
Three years of fiddling have gone into this!!
---
Story Posts
The Game
Aug 20, 2020, 12:17pm by Biscuit
There was always war, factions forming, rebellion, conquest, but no one expected any Bloodfed working, on such a scale. The Brazen Queen had reincarnated and the lords of the Cimrai had joi ...
Showing 1 out of 1 posts
---