Summary: I am Sung Shun Shi
Sung Hwa-rang
Owned by: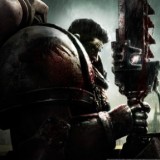 red_sword7
Gender: Male
Age: 20
Group: PCs
Game: The Red Prison
Race, Level and Class
Humen (variant)
1
Monk
Stats
STR 12 (+ 1)
DEX 16 (+ 3)
CON 12 (+ 1)
INT 10 (+0)
WIS 14 (+2)
CON 10 (+0)
Appearance
Looks to be in his 20's his is about 5 feet 10 inches. He looks very athletic at 120 pounds. His shaved head is distinctive of him He has piercing green eyes and you can tell by his skin he has been outdoors a lot. Sung normally wears light colored clothing but mostly seen in lose fitting heavy fabric pants and shirt with a heavy Leather Belt, heavy Leather raps around his wrists and shin. His boots come almost to his needs and made of heavy leather he has been warring of late wearing a surcoat that from his school with a crest on the back. His Tiger hook swords are in a black sheath that is on his backpack crossed with the handles to his sides. He has a chain wrapped around his waist under the surcoat. He carries two Iron smoking pipes tucked into his belt. On any given day he can be also seen with an assortment of Marshal art weapons on him.
Background
Sung was born in the Tiger Claw mountain range. Growing up with a priesthood at a Monastery of Stillness. He has attained and learn the teachings of the Priest Hood Stillness. where he improved his Martial Arts, he has worked his way to become a Monk in this world to in many techniques in Holistic medicine, healers and to work with metal and tinker with things or devices. In his travels, Sung has learned his craft skill from the Monastery and The Hammerfist Guild which is a loose network of artisans who each work in a different village and city's within larger realms.
when sitting in a meditative position Sung saw the world and knew he had to go into it. Sung knew something was wrong with the balance of the world and a storm was coming. He stayed meditating for two more days. He went to the elders and explained his visions. The elders advised him to go and follow the Visons and allowed him to leave. Knowing now that he had to travel out to find what the visons meant and the answer to inner peace. That was about one month ago and now finds himself wandering trying to find his answers.
This must be Dur Kiion, otherwise known as the Red Prison. Sung has heard rumors of this place and now, it seems, you are about to find out just how true those rumors are.
Within the last 6 months, High General Risdane of the Karnati army overthrew the monarchy in the chief city Pesh and instituted a Stratocracy, ruled by the military. He has taken the title of K'Mel Risdane Karnati.
The K'Mel sent his soldiers to purge the land of outlanders and non-humans. They raided local tribes, invaded towns across the southern border, and have taken many prisoners. Sung has seen Non-human prisoners are treated poorly, and magic users are regarded as highly suspicious, especially unregistered magic users.
It looks like He got caught up in his purge. His only crime was probably being in the wrong place at the wrong time.
Features / Abilities
Feat
Dual WielderPHB, pg. 165
You add a +1 bonus to AC while you are wielding a separate melee weapon in each hand, can use two-weapon fighting even when the one-handed melee weapons you are wielding aren't light, and can draw or stow two one-handed weapons when you would normally be able to draw or stow only one.
Unarmored DefensePHB, pg. 78
While not wearing armor and not using a shield, your AC equals 10 + DEX modifier + WIS modifier.
Martial Artsd4PHB, pg. 78
While you are unarmed or wielding only monk weapons and you aren't wearing armor or wielding a shield, you can use DEX instead of STR for the attack and damage rolls, you can roll your Martial Arts damage die in place of the normal damage, and when you use the Attack action on your turn, you can make one unarmed strike as a bonus action.
Unarmed Strike: 1 Bonus Action
Skills: Acrobatics, Insight, Medicine, Persuasion, Stealth.
Flute, Herbalism Kit, Smith's Tools, Tinker's Tools
Link to character sheet
ddb.ac/characters/34993536/HdQaEJ
Spells
no Spells
Inventory
Bedroll, Mess Kit, clothing travelers, A dragon's bony talon hanging from a plain leather necklace.
---
This character is owned by: red_sword7
Character questions
Recent Activity
Mentioned in the post
7 Days
Jan 23, 2021, 12:56pm
Updated character profile
Dec 25, 2020, 2:22pm
Mentioned in the post
Worth It?
Nov 10, 2020, 11:34pm
Mentioned in the post
Fight!
Nov 2, 2020, 2:41pm
Updated character profile
Oct 3, 2020, 10:12pm
Updated character profile
Oct 3, 2020, 9:59pm
Updated character profile
Oct 3, 2020, 9:54pm
Updated character profile
Oct 2, 2020, 1:36pm
Updated character profile
Oct 2, 2020, 1:35pm
Updated character profile
Sep 4, 2020, 9:12am
Updated character profile
Sep 4, 2020, 12:11am
Updated character profile
Sep 3, 2020, 11:58pm
Updated character profile
Sep 3, 2020, 11:28pm
Updated character profile
Sep 3, 2020, 11:14pm
Updated character profile
Sep 3, 2020, 10:09am
Updated character profile
Sep 3, 2020, 9:01am
Updated character profile
Sep 3, 2020, 9:01am
Updated character profile
Sep 3, 2020, 8:59am
Updated character profile
Sep 3, 2020, 1:14am
Updated character profile
Sep 3, 2020, 1:11am
Updated character profile
Sep 3, 2020, 1:09am
Updated character profile
Sep 3, 2020, 12:54am
Updated character profile
Sep 3, 2020, 12:50am