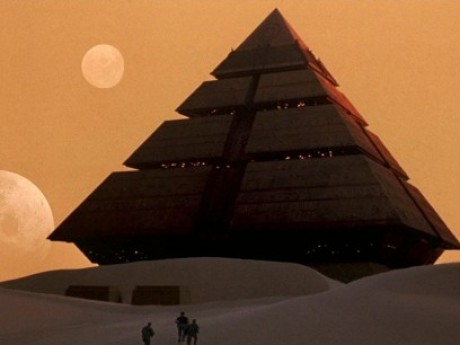 Description
714 years ago, the six Star Sultans decided that they were done warring. The civil wars of Humanity had risen to such a point as to mirror the wars of the Ancients - the cyclopean race of mechanical aberrations whose corpses dot countless worlds. In an uncharacteristic turn, these six men called a truce, and held a council to choose One who would stand above them. They decided that He could not be among them; that it would have to be an outsider.
They chose Gherel. The mercenary captain of the ship Gherelum, who had shown incredible tactical and diplomatic genius throughout his 32 years. He was a neutral, he was honorable, and, most importantly of all, he had the intelligence of a thousand lords.
What they did not know, though, was that Gherel... was a woman.
At the coronation ceremony, wherein the Star Sultans would shift to Star Dukes, and the mercenary captain would shift to Emperor, Gherel was bared before the crowd, so that all of the imperfections of his flesh might be shown to them and the Ancients. It was there that, lo!, it was found that Gherel was a woman!
The Six Star Sultans left there having been disgraced in front of all the galaxy. A woman would not rule them! To the Six, it was a sign by the Ancients. They should continue their wars, for it is not yet time for Humanity to gather. As they moved to their respective home planets within their respective Sultanates, they left Gherel the Woman. She did not threaten their power. She would soon become a pauper, they were sure.
Little did they know, they had created a Seventh Sultan.
714 years have now passed, and that Seventh Sultan has not passed away as those Six did. In fact, except for the wears of time, she is as capable as she was in the distant past. She must be, for she must unite the Seven Sultanates, and become Emperor! As was promised her in the distant past.
In this roleplay, you play as a character within this world. Particularly, a member of the crew of the Shasma Jhuruk; a corsair captain turned Imperial. Fight for the She-Emperor! Live within a unique, interesting world bursting with opportunity for expansion and growth! ETC ETC!
---
Story Posts
Beasts of the Sands
Oct 29, 2020, 11:46pm by Enderslayer
The Beast of the Sands, a group with many names, pirates, terrorists, savages, rebels. Broken up by "clans", which are ruled by ruthless leaders. One such leader is Yekus Ullia, leader of th ...
Showing 4 out of 15 posts
---
Post Summary
We're only able to show post summaries on games with 20 or more posts.
---