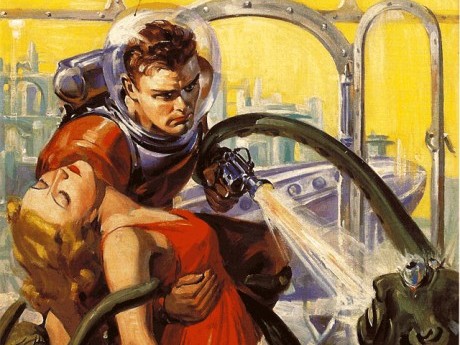 Summary: A stone-faced, handsome man with a muscular build and long frame.
Bob Rodgers
Owned by:
herosvsbandits
Gender: Male
Age: 25 (Old for a Spacestronaut)
Group: Spacestronauts
Game: Spacestronauts! A 50s Sci-Fi Adventure!
Home Planet (Description)
Z'earth.
Z'earth is a bizarro copy of the Human homeworld Earth built by the Jotz, a tentacular species obsessed with intergalactic cuisine. They built this copy of Earth in the 1950s A.D. for the purpose of secretly bringing Humans from all of Earth's cultures there and making them believe it is the real Earth, just so they could taste authentic Earth cuisine, by then famous across the Southern Sectors.
Z'earth is powered by a Dyson sphere around its star, and, by the 1950s B.T.Y. is fully covered in city, with a culture greatly differing from Earth's.
Humans from Z'earth are called Zoomans, but many still refer to themselves as Humans, now understanding their origins.
Skills
Natural Handsomeness and Gruff Charm,
Knack with a Raygun,
Exceptional Athletic Abilities,
No Fear,
Incredible Xenobiology Knowledge and Ability to Quickly Learn New Languages, without the help of a Universal Translator,
Toughness,
Field Surgery Knowledge,
Knack for Cooking (a prerequisite to be a citizen on Z'earth).
Role
Spacestronaut Captain,
Z'earth Representative to the Northern Sectors,
Spacestronaut Trainer,
Physical Appearance
A stone-faced, handsome man with a muscular build and long frame.
Brick-jawed, with a face prone to taciturnity.
Personality and interests
He's a quiet man, preferring solitude and quick flings than a partner and long-lasting relationships. He is the typical gruff pulp hero, chasing adventure and women, and solving the Galaxy's problems while he's at it.
Other than adventure and women, he is interested in xeno-archeology, and xeno-linguistics. He also watches a lot of television between adventures, particularly roadshow auctions and history documentaries.
History
His early history is unimportant, as it was rather normal. He graduated top of his class in Z'america's top Star-Academy, and went on to join the Spacestronauts at the tender age of 16.
By 25, he has been on dozens of adventures spanning thousands of lightyears, faced death more times than he has fingers and toes, and has laid with more dames than a dirty movie actor. Sadly, his mentor, My'nor Krog, a Jotz Spacestronaut, was killed by an assassin who had attempted to kill the Governor of the Jotz, saving the Governor but sacrificing himself.
He still doesn't forgive himself for that day.
---
Character questions
Recent Activity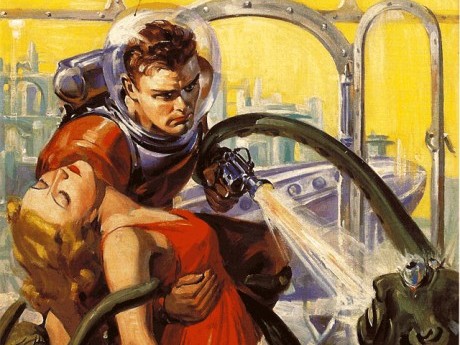 Updated character profile
Oct 5, 2020, 12:52am
Updated character profile
Oct 5, 2020, 12:49am