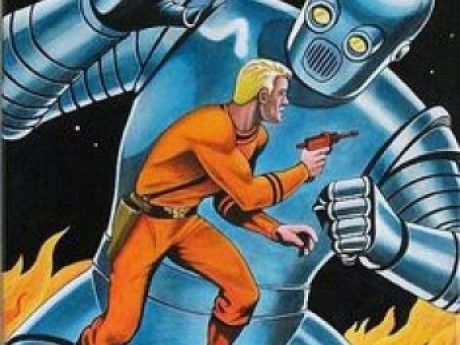 Summary: Jim's average height and athletic, with thick Blonde hair that's polluted with blotches of black oil
Jim Simmons
Owned by:
tfbats
Gender: Male
Age: 19
Group: Spacestronauts
Game: Spacestronauts! A 50s Sci-Fi Adventure!
Home Planet (Description)
Atlantis, an ocean planet consisting of one continent. Human settlers who colonized the planted decided to name the planet after the ancient Greek story. But recent change has occurred on the planet: a native species of humanoid fish people have risen from the depths. They called themselves Zee-Men and deemed the innocent colonists trespassers.
Most of the colony decided to evacuate to the nearest star port. But many have stayed and adjusted, accepting that, as soon as the Conglomerates sorts everything with these natives, the colonists shall return to their everyday lives.
Skills
Jim is an excellent swimmer, one the best of his old swim team back on his home planet.
He's also got a knack for fixing things. Anything that's got a gear he can tune it.
Role
Spacestronaut Cadet
Physical Appearance
Jim is of average height and great athleticism, with thick Blonde hair that's polluted with blotches of black oil and slicked back
Personality and interests
Jim is always looking around for something do and most of the time sticking his nose where it shouldn't be. Other times he's reading the latest issue of "MacBueffer The Lonely Space Ranger", or he's found himself infatuated with some mechanical marvel and he just can't take his eyes off of her.
History
Jim Rodgers was a part of the colonists that decided to stay on the planet.
He and his street gang, the Riverside Snakes, got to meet some of these Zee-Men up close, and even roughed up a few that were getting a little too close to some of Jim's lady friends. But one day, while walking through the streets, Jim encountered a Holo-Vid. It was a Spacestronaut recruitment vid, and Jim's eyes lit up. Who would refuse traveling across the galaxy, fighting aliens, and fighting along side a buxom lady?
Jim knew that their was more to life than just bullying fish people... he had to become the best Spacestronaut in the universe!
---
This character is owned by: tfbats
Character questions
Recent Activity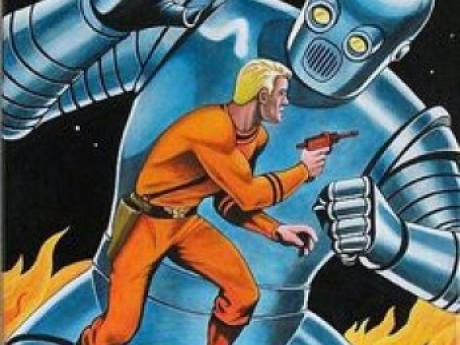 Updated character profile
Oct 5, 2020, 2:40pm