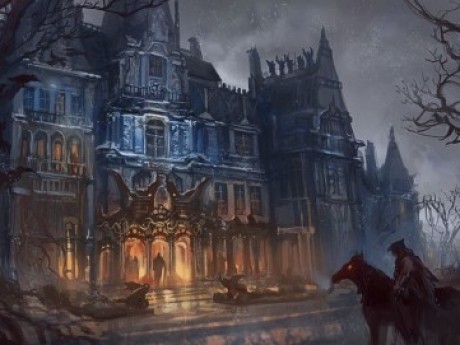 Description
Good evening, and welcome to Belurian Manor, are you looking for a place to stay? We have warm food, cold wine and comfortable beds for any and all visitors. Or are you perhaps here for one of the job openings? Eiter way, leave your weapons and armour by the door, I will have someone check them in once we resolve our problem in the garden. I hope the rain was not too much of a bother, it should stop some time next year for a day or so, the sun might come out too. Feel free to wander the halls and corridors, you shouldn't be lost for longer than an hour or two at most, and you'll find what you're looking for sooner or later. I must however inform you of our policy that no one is to scale the old tower in the Greenhouse, and I reccomend not touching the ladders in the library, they bite.
Enjoy your stay.
---
Story Posts
Graveyard?
Oct 25, 2020, 3:03pm by Enderslayer
Michael started down at the man, the hollow holes of his mask revealed his sickly yellow eyes. "I am not from the graveyard." He spoke with his dry voice, "I wish to stay here, at this manor ...
Showing 4 out of 19 posts
---
Post Summary
We're only able to show post summaries on games with 20 or more posts.
---
Game Information
Created by : SummerStormlight
Category : Fantasy Horror Supernatural
Number of characters : 8
Number of posts : 19
Created : Oct 14, 2020
Moderators
SummerStormlight
Members
There are 5 members in this game
Pending Members
There are no pending members in this game