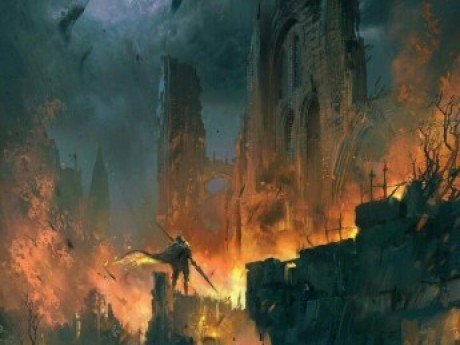 Description
"You there, prisoner! Yes, you. What are you just standing around for? Go and join the others... What do you mean you don't know where we are? We just arrived at Merchants Bay. You and all the others were brought here to offer your services in rebuilding the capital... Why? By the goddess, did no one inform you lot about anything? Well, as you can imagine, the war took quite a toll on the city. What was once the golden capital of this land has succumbed to ruins thanks to those damned orcs. Now you are here to help restore its former glory... I don't care if you don't want to. You have violated the law and these are the consequences of your crimes. Everyone else here is just like you, prisoner, so don't go thinking that you're anything special. They will provide you with tools over there, just wait your turn and don't go acting out of line. You will spend the nights in the nearby inn, they don't have enough beds for you all but we have set up some tents around the area, so don't think freezing to death will release you. We are going to keep you alive, prisoner, at least until this city is rebuilt... Now go and make your way to the Game Information please, I have a job to do... You there! On your feet!"
---
Story Posts
OOC -sorry for not posting
Dec 7, 2020, 1:22am by Deathtongue
I'm sorry for not posting. I feel a little bit low right now, and it seems like I can't write anything. I'm a bad writer. post coming soon, hopefully  ...
Showing 4 out of 18 posts
---
Post Summary
We're only able to show post summaries on games with 20 or more posts.
---
Game Information
Created by : FallingSnow
Number of characters : 6
Number of posts : 18
Created : Nov 12, 2020
Moderators
FallingSnow
Members
There are 3 members in this game
Pending Members
There are no pending members in this game