Summary: A Prefect with a wooden no nonsense personality
Chadwick Masters NPC
Owned by: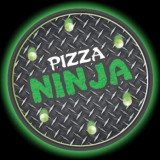 Jaxx
Gender: Male
Age: 15/ 5th yr
Group: House Horned Serpent
Game: Ilvermorny School of Witchcraft and Wizardry
Nationality
American
Rank/Title/Job
Prefect of the Horned Serpent House
Duelist Champion
Wand/Spells/Skills
1st through 5th year spells
Physical Appearance
Height: 5ft 5in
Eyes: Brown with glasses
Hair: Black
Personality and Interests
He has a very wooden no nonsense personality. He loves reading and learning new spells when he is not bossing around the younger students. Though he comes off as pushy he does protect his fellow students with his knowledge of spells.
History
He comes from a long line of Duelists and was conditioned to be focused on his future. Sadly he is so focused on his career that he lacks the understanding of fun.
Familiar(s)
Owl
Favourite Sayings
You really didn't think that through huh?
---
This character is owned by: Jaxx
Character questions