Summary: Professor of Creature Care
Professor Catalina Pineneedle NPC
Owned by: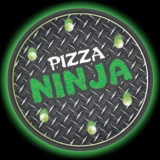 Jaxx
Gender: Female
Age: Unknown
Group: Staff
Game: Ilvermorny School of Witchcraft and Wizardry
Nationality
American
Rank/Title/Job
Professor of Creature Care
Blood status: Pure-blood
Marital status: Single
Wand/Spells/Skills
Wand: 9", Fir, rougarou hair
Wand: As is the case with most wizards & witches, Catalina's wand is among her most valued magical possessions. Her wand is made of fir, which favors owners of focused, strong-minded, &, occasionally, intimidating demeanor. Catalina's wand also contains a core that contains rougarou hair, which is rumored to have an affinity for Dark magic, although suitable for use by non-Dark wizards & witches as well
Physical Appearance
Hair colour: Brown (dyed Blonde)
Eye colour: Blue
Skin colour: Light
Personality and Interests
She is very in tune with nature and creatures. She is good at reading body language.
History
Catalina Pineneedle (b. September 16, 1972) was an American pure-blood witch. Having never really known her parents, Catalina was raised in a series of foster homes. When her magical powers came into existence, the young Catalina was disowned & abandoned in the woods of her home state Massachusetts. It was in those woods that she was found by a family of sasquatches, who took her in & raised her as one of their own. Thanks to her magic, Catalina was able to learn the language of her adoptive sasquatch family.
In 1983, Catalina was accidentally discovered by faculty members from Ilvermorny School of Witchcraft & Wizardry, which happened to be near the woods where Catalina was living in. With the approval of her adoptive family, Catalina started her education at Ilvermorny, where she was sorted into Horned Serpent.
Familiar(s)
Several
Favourite Sayings
Is that all you see?
---
This character is owned by: Jaxx
Character questions