Summary: One Day
Charles Morgan (Rigs)
Owned by: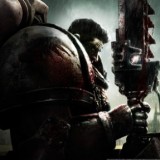 red_sword7
Gender: Male
Age: 45
Group: Adventurers / Player Characters
Game: Waterworld: Tides of Adventure
Physical Appearance
He is a hardy old man with graying hair and a beard normally wearing dark clothing. With his black sandals when he can.
Personality and interests
Intolerant of stupidity: He cannot deal with stupid people. Not everyone is stupid but he swears that the world is getting dumber by the day. His view is that those who have perfectly good brains apparently refuse to utilize them.
As a neat freak, he likes the house to be clean and to have every element of his life tidy and in order. He does not repetitively and obsessively clean things but can get upset when something is out of order because order equals control, hence security and safety. He has a negative reaction to people that make messes and move things around for no reason.
Brief History
Charles has worked for years on lots of boats. He did not always have it easy. He lived among a group of Smokers for some years. He has learned a great deal about the trading that goes on with the Smokers. He has built a reputation over the years as a skilled Master Boatswain and helps to train others. In essence, his reputation is very much a Jack of all Trades, and learning to master them all before he gets too old. Now he looks to slow down some trying to find a small crew to work with and spend the last of his years simpler.
Skills / Drawbacks
Master Boatswain
Quartermaster
Scrounging
Grumpy short-tempered old man.
Hunted by his past as a Smoker
Carries a Kukri, and ax
---
This character is owned by: red_sword7
Character questions
Recent Activity
Updated character profile
Feb 13, 2021, 1:32pm
Updated character profile
Jan 5, 2021, 9:41pm
Updated character profile
Jan 4, 2021, 8:15pm
Updated character profile
Jan 3, 2021, 12:18am
Updated character profile
Jan 3, 2021, 12:17am
Updated character profile
Jan 3, 2021, 12:16am
Updated character profile
Jan 2, 2021, 7:13pm
Updated character profile
Jan 1, 2021, 12:11pm
Updated character profile
Jan 1, 2021, 11:57am
Updated character profile
Jan 1, 2021, 11:55am
Updated character profile
Jan 1, 2021, 11:55am
Updated character profile
Jan 1, 2021, 1:04am
Updated character profile
Dec 31, 2020, 7:51pm
Updated character profile
Dec 31, 2020, 7:38pm
Updated character profile
Dec 31, 2020, 4:44pm
Updated character profile
Dec 31, 2020, 2:54pm