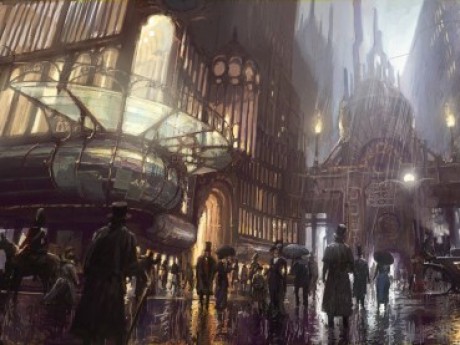 Description
Welcome to the City of Gonzina, a steampunk dystopian city, runned by the royal Amberose family and the nobles. After the Grand War of Tenkai, the once great utopia has fallen into corruption. The upper classes uses bribery and blackmail to get the things they want while the royal family and the nobles are untouchable, the middle class suffer from the constant propaganda about the "lesser" races and the "greater" races. While the lower classes are forced to survive in a harsh environment, or becoming slaves to the higher classes, or even just dying off. Outside of Gonzina resides the dangerous land known as the Deathlands, where deadly creatures and tribal war bands run around. So where do you stand in Black Steel? You shall decide what shall become of this land, of this city, of these people!
----------------------
Please Read Game Info before making a character.
Enjoy!
---
Story Posts
King's game
Apr 16, 2021, 3:21pm by Enderslayer
Nethla ran off, doing as Mace asked. Regal and his brother Faro followed Mace to see what was happening, Victor was able to leave just in time for the house to burn down, no one noticed him ...
Showing 4 out of 141 posts
---
Post Summary
| | Jan | Feb | Mar | Apr | May | Jun | Jul | Aug | Sep | Oct | Nov | Dec |
| --- | --- | --- | --- | --- | --- | --- | --- | --- | --- | --- | --- | --- |
| 2021 | 12 | 84 | 10 | 35 | | | | | | | | |
---