Summary: A political figure in both worlds
Victor Rinn
Gender: Male
Age: 422
Group: Vampires
Game: Alternative Reality
Character type
Humanoid creature
Job/Skill
He is a politician in both magical and non magical worlds.
He is skilled in the dark arts of magic, but keeps it a secret. He knows how to twist people to get what he wants.
Physical Appearance
He has combed black hair, pale skin, and dark eyes. He wears a green and black suit. He is slender but handsome. In the normal world, his skin isn't as pale but still pale. On his chest is a large burn in the shape of claw marks.
Personality and interests
He is selfish, deceitful, manipulative, and cunning.
He wants to keep power in both worlds and likes it secrecy, mostly because he know what could happen if it's destroyed.
History
Victor was turned in his twenties by his predecessor, a vampire queen of the Shadow Born Court. He spent most of his time in the alternative world. However when he was 100 he finally returned to the normal world with his master. There they came into contact with a creature known as a Cambion, which killed his master and scarred him for life. He took over the court after returning, defeating a Cambion was a high status for the court. He would later become a politician for both worlds.
Favourite food
Bloody Steak
Any Eccentricity
He likes the order of the world but worries about past conflicts returning, due to this he always has a plan that he shares with Elyantra. Most of these are for taking over the normal world.
---
This character is not owned by anyone. You can adopt them if you become a member of this game.
Character questions
Recent Activity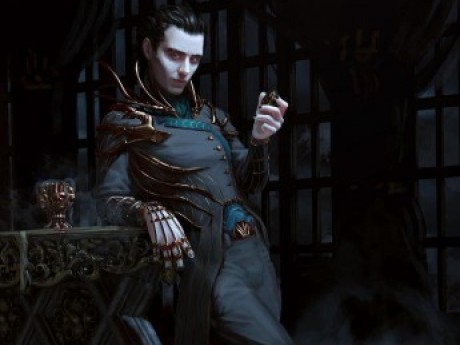 Updated character profile
Feb 4, 2021, 11:55pm
Updated character profile
Feb 4, 2021, 8:28pm