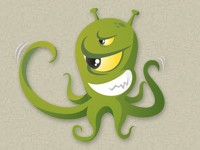 Summary: Handsome and athletic innocent boyfriend of Elly who enjoys intellectual interests.
Michael Joyce
Owned by:
MichelleElle
Gender: Male
Age: 23
Group: Innocents
Game: Alternative Reality
Character type
Innocent -boyfriend of Elly in normal world. Has no idea of Alternative Reality where his girlfriend rules.
Job/Skill
Master Degree student in Literature. Works part-time at a deli/sandwich shop.
Physical Appearance
Michael is 6'5" which is nice since his girlfriend, Elly, is so tall. He is quite muscular. He played collegiate football in the NCAA. He continues to stay fit. His hair is a sun bleached sandy brown. He has hazel eyes and an easy smile. He has a mischievous nature and women find this incredibly attractive. He is continually having to guard against sending the wrong signals.... or being taken the wrong way.
Personality and interests
Obviously, Elly and literature! He enjoys lots of music especially learning the etiology behind it. He enjoys hydroponic gardening and cooking vegetarian meals. Occasionally, he plans a small get together with friends to play trivia or strategy games. He also loves to travel and hopes to take Elly with him in the future.
History
Michael is the middle child of upper middle class parents. His father was an electronic engineer and his mother was a nurse. His grandparents on both sides had also been born in the Americas. They had some land which they farmed and hunted in addition to working regular jobs. His favorite part about visiting his grandparents, other than the love, was walking the trails in the woods and watching for wildlife. Seeing a buck or fox was almost a magical experience.
Favourite food
Tofu chocolate pie! Hey, even a health nut has to have one vice!
Any Eccentricity
He has learned to play the didgeridoo in Australia and the labrophone in the German Swiss Alps.
---
This character is owned by: MichelleElle
Character questions