Deleted character
This is an old character & has been deleted.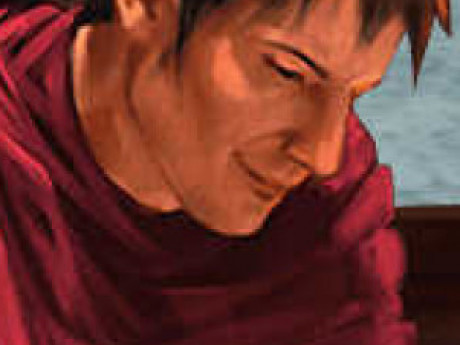 Summary: Sure! I'll read about it in the next library... well, maybe
Orthomorphos Lightstep
Owned by: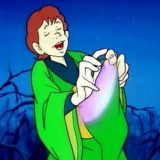 Vigabergbui
Gender: Male
Age: 17
Group: Church of the Nine Divines
Game: The Elder Scrolls: Prelude to Oblivion
Level, Race, and Class
Breton Human Wizard-1 / Rogue-1 / Cleric-1 / Ranger -1
Link To Character Sheet
https://ddb.ac/characters/56603507/1rS1bm
Appearance
Height: 5,9 ft
Weight: 133 lbs
Hair: Crimson straight hair, fully shaved
Eyes: Green
Usually wearing white shirt, pale brown light trousers and a cape with a hood.
Background
Orthomorphos is a Sage (Researcher).
Story:
Son of a couple of wealthy traders who lived in Anvil city, his mother was always hermetic about her parents.
One day, he returned home from the wizardry school and found someone had killed his parents and stolen his mother's family collar. A teacher of divining told him there were traces of the presence of a demon in the room where she had been murdered.
Afraid of the possibility that the murderer might want to kill him too, he fled from his home town and lived as a vagrant, eating what he could steal.
After a year of streetwise life, he met a benevolent priest called Hil the Tall, who offered him a new life as a cleric.
Personality
Orthomorphos is the classical scholar who, if left alone, tends to find a book and read. His companions usually find him a bit too nerd, always speaking about the books he has read... but that's what he is passionate about.
In spite of this, all of the books he has read have not taught the essentials about people's mind, which make him awkward in social situations.
Ideals
Even after swearing to worship the nine divines and becoming a Cleric, Orthomorphos is neutral. After all, becoming a Cleric was a means to leave the streetwise life behind and prepare for an eventual encounter with the infernal creature who murdered his parents. He would probably kill that demon, of course... but he is not evil: he would help anybody in need, if it is not too much risky. And he no longer needs stealing; as long as he has got something to eat, he will not break the law. Well, he's not planning to.
Bonds
He has dedicated all his life to find his parents' murderer. A divining teacher from the school of magic wrote a letter to him, claiming that he had clues hinting that an infernal killed them. Orthomorphos has no news from the divining teacher since then, though.
Always in debt with Hil the Tall, who took him off the streets and gave him a new life as a cleric.
Healer in The Great Chapel of Arkay in the city of Cheydinhal.
Pupil of Dwyndin, the ranger.
Hated by Alwert, the Wizard he studied with.
Familiar with:
- Merchants and a few locals from Anvil.
- All clergy in the chapel of Arkay in Cheydinhal
- Orthomorphos knows of the local nobility in Castle Cheydinhal (Count Andel Indarys and his family)
- Beggars who live on the streets of Cheydinhal (Bruccius the Orphan and Luckless Lucina)
Flaws
Information is always a temptation. Curiosity is, too.
---
This character is owned by: Vigabergbui
Character questions