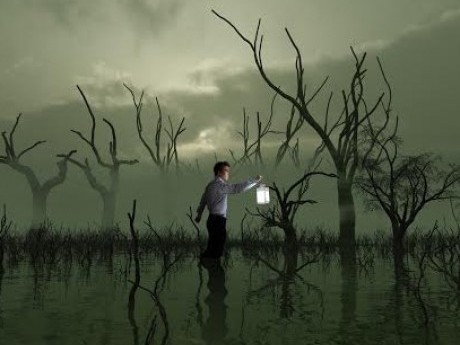 Description
Disclaimer: Dungeons and Dragons 5E - Hardcore Mode, Grimdark Fantasy
Races: Dwarf, Elf, Halfling, Human
Classes: Barbarian, Bard, Cleric, Druid, Fighter, Paladin, Ranger, Rogue, Wizard
No: Multiclassing, Feats
"The world around you is twilight, mist and salty, briny sea water. There are a few thin gray reeds reaching out to a dark wan sun. There is a chill in the air that seeps into your bones. You find yourself on a sandbar with a few others who appeared here when you did. The water is only knee high, but your visibility is only about 30 yards in any direction. And that's the thing - it all looks the same. Wicked ravens call out as they swoop past you to hold on to the spindly reeds as if waiting for you to make a fatal error."
In the Shallow sea, you and those with you venture forth to find your way back to your homeland, or at least to something you consider normal. Along the way you encounter the strange, wonderful, deadly, and terrible. Come along as we weave the tale of woe, dotted with sparks of hope along the way and eventually - freedom?
---
Story Posts
The Krual
Apr 14, 2021, 11:52am by Umbral Dragon
You strike at the horrid thing and it shrieks as its life blood splatters into the sea, leaving you with two stilts and a floating corpse. ...
Showing 4 out of 36 posts
---
Post Summary
| | Jan | Feb | Mar | Apr | May | Jun | Jul | Aug | Sep | Oct | Nov | Dec |
| --- | --- | --- | --- | --- | --- | --- | --- | --- | --- | --- | --- | --- |
| 2021 | | | 34 | 2 | | | | | | | | |
---
Game Information
Created by : Umbral Dragon
Category : Fantasy
Number of characters : 2
Number of posts : 36
Created : Mar 4, 2021
Moderators
Umbral Dragon
Members
There are 1 members in this game
Pending Members
There are no pending members in this game