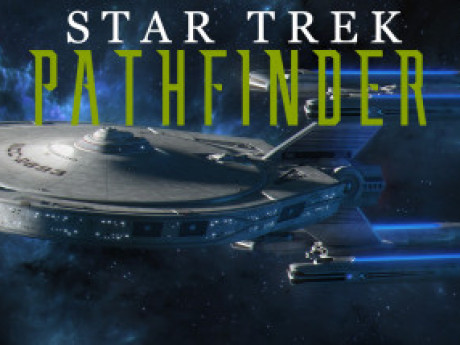 Description
Even after Voyager crossed the Delta Quadrant to return home much of the area remains unexplored and untouched by the Federation and many mysteries remain. Exploratory and colonizing teams were eventually sent out to establish a starbase, Deep Space 31, on the fringes of the Delta Quadrant with the USS Grisham at the forefront of the fleet. However, due to the distance, support from The Federation is limited.

During a routine survey of a planet, the Grisham was consumed by an unknown anomaly and severely damaged. Inside the anomaly the surviving crew encountered the USS Pathfinder, an 75 year old Constellation-class vessel long considered to have been destroyed along with her captain. An assumption that proves to be untrue as the captain is alive and well. After working to get the Pathfinder operational the surviving crew of the Grisham and the Pathfinder's captain were able to break free of the anomaly. With the Grisham destroyed and ships being limited the Pathfinder was made into the newest flagship for Deep Space 31.
And the exploration of the Delta Quadrant continues...
---
Story Posts
No Promises
Jul 10, 2021, 3:48am by Morphy514
Jin'Lor nodded and grimaced. A part of him simply wanted to enter every one of the Grell ships and kill them. He still needed to speak with Gil about what had happened, why he had looked so ...
Showing 4 out of 75 posts
---
Post Summary
| | Jan | Feb | Mar | Apr | May | Jun | Jul | Aug | Sep | Oct | Nov | Dec |
| --- | --- | --- | --- | --- | --- | --- | --- | --- | --- | --- | --- | --- |
| 2021 | | | 31 | 30 | 7 | 3 | 4 | | | | | |
---