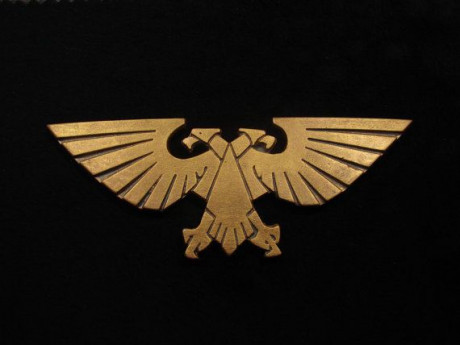 Description
It is the 42nd Millennium, the Plague Wars have ended.
The Forces of Choas fester in the Immaterium, waiting for their next Black Crusade, the Eldar and the Dark Eldar continue their heretical existence and beliefs. The Tau continue to grow and spread their lies while the Orks wage wars like the plague they are. The Necrons stay with their tomb worlds while the Trynaids continued to steal the geneseed of creatures. With these forces, the Imperium hides the truth of choas in the attempt to stave off the Dark Gods. The Inquisition continued its corrupted existence.
It would seem that all we will know is destruction, death, and war. While the Emperor of Mankind stays broken on the golden throne while many Primarchs remain missing or corrupted. However with this new era, begins new legends. Will the Imperium be saved from the heretical forces or will the enemies of man finally succeed in their dark conquest? Only the new legends that rise in the Renaissance may decide.
---
Story Posts
Loading up and New orders
Sep 14, 2021, 1:41am by BrotherhoodofSteel
With the disposal of the traitor corpses complete the Astartes began to board the multiple rhino and razorback transports joining the imperial guard's vehicle formation alongside the predato ...
Showing 4 out of 34 posts
---
Post Summary
| | Jan | Feb | Mar | Apr | May | Jun | Jul | Aug | Sep | Oct | Nov | Dec |
| --- | --- | --- | --- | --- | --- | --- | --- | --- | --- | --- | --- | --- |
| 2021 | | | | 2 | 16 | 15 | | | 1 | | | |
---
Game Information
Created by : Enderslayer
Category : Warhammer
Number of characters : 38
Number of posts : 34
Created : Apr 21, 2021
Moderators
Enderslayer
Members
There are 4 members in this game
Pending Members
There are no pending members in this game