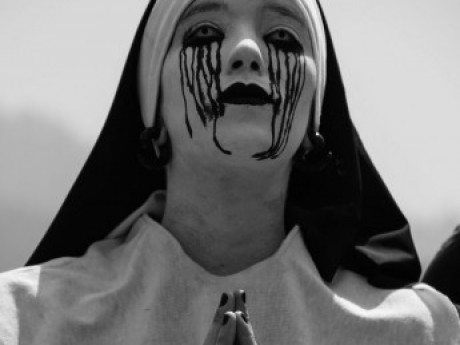 Description
(Check game info for rules - If you are new, create an OOC post stating you would like to be caught up to current day events in game and I, or other players, will help bring you into the story) Everything was normal... bright skies, children playing, adults working... normal; then, the first wave hit. What seemed to be an evolved version of something like the stomach flu... was just a nasty, flesh eating plague in disguise. The first wave spread quickly, within a month almost 90% of the human population was struck with cold and flue like symptoms. While the virus had infected most of the world, it seemed minor. Scientists and doctors rushed to find a cure for this new flu, but before any breakthroughs were made, the second wave hit. Suddenly, people everywhere began to develop black welts on their bodies. Once the first welt showed up, the victim was estimated to have 72 hours to live. The welts would spread over the entire body of the ill, and then the virus would eat away at the flesh. The world fell apart. Just a few months down the road, cities are nothing more than ghost towns filled with dead bodies. Few people survived, and the ones that did have formed tribes. There are bandits, rogues and tribes. It's been said that this virus won't go away until all humans have been eradicated.
---
Story Posts
Questions
Oct 19, 2021, 2:02am by Morphy514
--Whisper-- "It's fine, Guardian," Whisper spoke softly as she glanced to Ron. "Just be careful." With that, the brunette leaned back into James' grasp and enjoyed just being with him. Sh ...
Showing 4 out of 207 posts
---
Post Summary
| | Jan | Feb | Mar | Apr | May | Jun | Jul | Aug | Sep | Oct | Nov | Dec |
| --- | --- | --- | --- | --- | --- | --- | --- | --- | --- | --- | --- | --- |
| 2021 | | | | | | | | 83 | 96 | 28 | | |
---
Moderators
Baby_Biscuit
Members
There are 4 members in this game
Pending Members
There are no pending members in this game