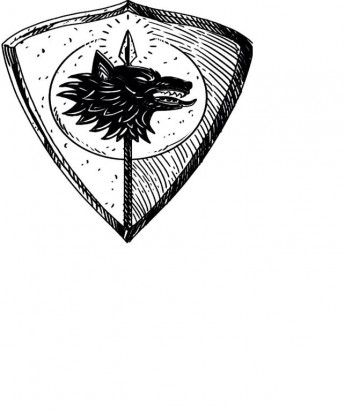 Description
Populated by hardy, industrious folk the Lonely Coast is the perfect breeding ground for heroes. Characters growing up in the locality are probably of hardy peasant stock determined to better their lot for some reason.
Alternatively, characters new to the Lonely Coast could have arrived on one of the many merchantmen coming here to procure slate and tin or to trade for the furs and pelts gathered under the Tangled Woods glowering boughs.
Some visitors come in search of adventure while others embrace the anonymity of the frontier. Still others, tiring of civilisations decadence, come to start a new life.
Adventurers are normally intent on battling the ferocious humanoids of the interior or on uncovering the ancient ruins and hidden treasure caches of the Old People lying forgotten in the untamed places of the Tangled Wood.
---
Story Posts
Silverpool
Sep 24, 2022, 3:35am by UglyRob
"Kobold!" A harsh blow struck Magpie, startling him and leaving his eye stinging and blood oozing from his nostril. "Lazy filth. It's highday, bring us water, the Keeper of the Hill ...
Showing 4 out of 54 posts
---
Post Summary
| | Jan | Feb | Mar | Apr | May | Jun | Jul | Aug | Sep | Oct | Nov | Dec |
| --- | --- | --- | --- | --- | --- | --- | --- | --- | --- | --- | --- | --- |
| 2021 | | | | | | | | 1 | 20 | 7 | 2 | 1 |
| 2022 | 2 | 1 | | 3 | 6 | 5 | 1 | 2 | 3 | | | |
---