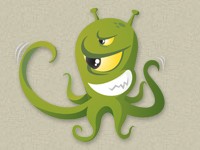 Summary: A friendly crafter thief.
Corra
Owned by:
Zeeke
Gender: Female
Age: 18
Group: thief
Game: The Lonely Coast - a fantasy adventure game
Race
Lightfoot Halfling
Mannerisms
When she is thinking she likes to roll her fingers in her hair.
She taps her right toes when she is lying.
She is a touchy person and likes to be in contact with people, it might be their arm, hand, or the coin purse.
Distinguishing features
Her red hair that is normally wild and clear blue eyes.
Corra likes to wear a lot of bags, pouches, and pockets.
She looks a lot younger than she is.
Personality
Corra likes others and tries to be helpful to others. She is almost always scavenging thing that might be useful. She has a tendency of collecting stolen goods.
She can sell anything (mostly people buy it to get her to leave them alone)
She likes to make things from glass, wood, and metal. making things.
She only steals or fight when she has to.
Background
Corra is a thief by upbringing and a craftswoman by training.
She has learned how to blow and cast glass (simple things), work with wood, and metal smithing (thief build - int, dex, chr - focus on crafts)
Description
Corra is a friendly woman who is a pack rat.
Someday she hopes to own a shop.
---
This character is owned by: Zeeke
Character questions
Recent Activity