Summary: Just a teenager trying to make the best of what the fates gave her.
Tiny Tank / Kikki Tenaka
Owned by: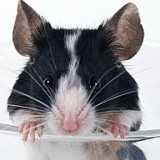 shykoala
Gender: Female
Age: 16
Group: Students
Game: hero Academy
Nationality
United States
Skills, Talents, Perks
Combat skill levels x3, specific: grab.
KS, unusual instruments: 13.
KS, Fitness: 13.
Language, Mandarin: Idiomatic.
Paramedics: 13.
PS, Didgeridoo: 14.
Striking Appearance x3.
Ability Rolls
STR: (superhuman) 19-.
DEX: (notable) 12-.
CON: (exceptional) 13-.
INT: (average) 11-.
EGO: (notable) 12-.
PRE: (notable) 12-.
Perception: (average) 11-.
OCV: 7 (10 to grab).
DCV: 5.
OMCV: 3.
DMCV: 3.
Powers
+40 STR.
+23 PD, all 25 Hardened, Impenetrable and Resistant.
+23ED, all 25 Hardened, Impenetrable and Resistant.
+6 RUN.
+8 LEAP.
+4 SWIM.
Physical Appearance
A 3 and a half foot tall African-Chinese mix with milk chocolate skin, big green eyes and a muscular build. She has thick, ankle length black hair.
Personality and interests
Practical and to the point, and completely intolerant of bullies. But will go out of her way to help someone in need.
Has a fondness for unusual instruments such as the saw and Haegeum, and is skilled with the Didgeridoo.
She's also studied fitness and trained in first aid.
History
Kikki tended to get picked on and bullied a lot growing up, not just for her unusual appearance but also for her unusual size. Or rather, her lack of size.
She learned early that complaining to the teachers only made the bullying worse, so she decided at an early age that she'd become strong enough to defend herself even if she never got bigger.
After a solid week of begging her parents finally relented and got her a weight set, and she took to it immediately, training her strength every chance she possibly could.
Her parents expected her to get bored with it and give up after a few days, but she kept training her strength every day, and it seemed to increase on a near daily basis.
By the time she was age 12 she'd already grown stronger than either of her parents. By age 14 it was clear she was far stronger than both of them put together.
By her 16th. birthday it had become clear to her parents, her teachers and the authorities that she might be too strong to go to school with normal students. Since the last one who tried to bully her wound up getting thrown several feet through the air.
She managed to catch him, but it was decided after that incident that she should be placed in a school more suited to one with her ability.
---
This character is owned by: shykoala
Character questions
Recent Activity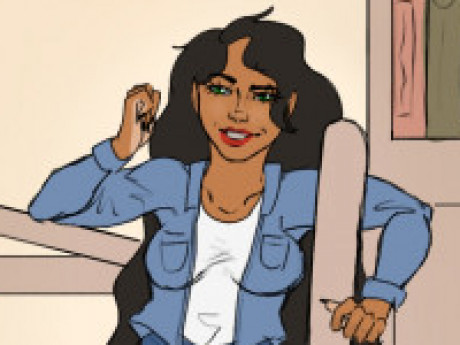 Mentioned in the post
robbery
Mar 15, 2022, 10:43pm
Mentioned in the post
robbery
Mar 14, 2022, 4:39pm
Updated character profile
Jan 20, 2022, 5:15pm
Updated character profile
Oct 22, 2021, 6:16am
Updated character profile
Oct 21, 2021, 11:24pm
Updated character profile
Oct 14, 2021, 8:13am
Updated character profile
Oct 10, 2021, 10:44am
Updated character profile
Oct 10, 2021, 10:40am
Updated character profile
Oct 10, 2021, 10:38am
Updated character profile
Oct 9, 2021, 10:48am
Updated character profile
Oct 9, 2021, 10:47am
Updated character profile
Oct 9, 2021, 10:47am
Updated character profile
Oct 9, 2021, 10:34am
Updated character profile
Oct 3, 2021, 9:30pm
Updated character profile
Oct 3, 2021, 8:26pm
Updated character profile
Oct 3, 2021, 3:32pm
Updated character profile
Oct 3, 2021, 3:26pm