Characters in this post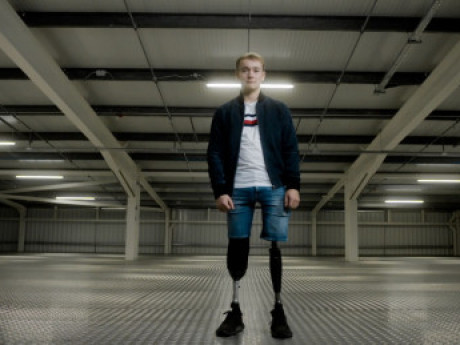 View character profile for: Duncan Alistair Surtees-Campbell
Arrival: Duncan Surtees-Campbell
The place certainly looked nice I decided as the cab dropped me and my bags off. This was a school so a valet service to help with the luggage was probably too much to hope for. The main suitcase had integral wheels and was effectively a lightweight trolley, all the other bags fixed to it neatly. I had learned over the last couple of years that life was a little easier when it came to the heavy lifting if I planned ahead. I was used to travelling and the bulkier gear should be on its way through a delivery service from the airport. Slinging my courier bag across my body I made my way up the ramp situated to the side as it was easier than bouncing my baggage up the steps after all.
Reception.
There were people milling around and there was a desk that might be helpful.
"Good morning," I said brightly. "Duncan Surtees-Campbell, I was asked to report here this morning. My apologies for my late arrival but there was a delay on my flight back at Heathrow."
Even though I am Scots to the untrained ear my accent is pretty much indistinguishable from that of some one English.
-----
After meeting Mr Harris, Duncan got off at the fifth floor and walked out of the elevator, he needed to find himself a room, something that got the sunshine in the evening. Duncan did not need the sun blazing in first thing, he was not a morning person, unless he desperately needed to be. He tried a door but it didn't open to his key, wrong side of the corridor, the other side… click.
The room was a good size and brightly lit by morning sunshine. Terrific. He would have to order some seriously heavy drapes. But he had certainly had pokier, and damper, rooms at the private schools he had attended before.
Leaving his bags Duncan walked out into the corridor, back, close to the lifts he found what his map told him was a common area, it was a little spartan. But so long as it had a kettle and some fresh milk he would be happy for now. As luck would have it it had both. He put the kettle on and wandered back to his room retrieving a couple of things from his courier bag. A couple of minutes later he was ambling down the corridor with a steaming mug of tea, the mug bore the message 'Keep Calm, I'm Scottish'.
He had noticed the lack of an ensuite and found the washrooms, he was going to need a wash stool in here, he couldn't shower with his prosthetics on and without them he would not be able to easily reach the controls and definitely not the shower head.