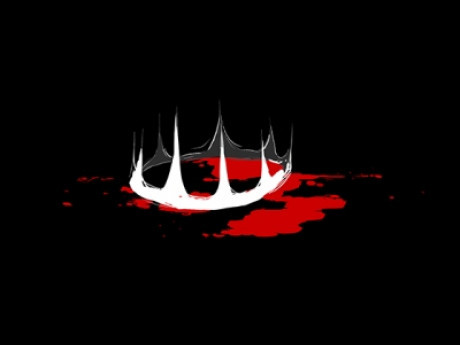 Description
To the south of Aeran lies a land, hundreds of years advanced in technology and magic. Divided by two landmasses, it is known as the continent of Zancrom. Zancrom has its own legends, myths, heroes and boogeymen. These stories, these events leave footprints on the land, or even scars.
Over 300 years ago, when the elven empire of Lothtic controlled both areas of the Lothtic Empire and the Eldianan Empire, another elven empire, King Aragon went to war with five neighbor human kingdoms, after their consistent warring resulted in the death of Aragon's parents and his Queen. At first this war seemed as simple act of justice. That was until Aragon took his sights to more peaceful kingdoms, and began a massive human extermination movement. This was known as the Erdication War, which destroyed many of the human kingdoms and nearly put the people of these kingdoms to extinction. Aragon's madness and rage resulted doubt with some of his people, especially his own children. 150 years before the current date began the Elven Civil war, where the more peaceful Eldianan people rebeled against their blood thirsty ruler. The Civil War and the Erdication Wars ended 10 years after, when Aragon was killed by his own children. The kingdoms were split and the land was allowed to heal. Even so, Lothricans were still brutal and instead of aiding humans, they enslaved them. 140 years passed since the horrid war, and Zancrom has finally recovered, start a new age. With a new age, comes new stories, legends, myths, heroes, and boogeymen. The question is, how will these stories unfold? Will they end in joy or sorrow? Only time will tell, in these Kingdoms of Silver and Blood.
----------------------------
Discord Link: https://discord.gg/XpWBVbajYE
---
Story Posts
War Plans
Jan 12, 2022, 8:20pm by Thaen93
Lord High Admiral Ambrus Mialee was always a patient man when it came to explanation of any given project. During his last stand, it took him less than an hour to devise the plan he thought ...
Showing 4 out of 22 posts
---
Post Summary
| | Jan | Feb | Mar | Apr | May | Jun | Jul | Aug | Sep | Oct | Nov | Dec |
| --- | --- | --- | --- | --- | --- | --- | --- | --- | --- | --- | --- | --- |
| 2021 | | | | | | | | | 1 | 12 | 6 | 2 |
| 2022 | 1 | | | | | | | | | | | |
---