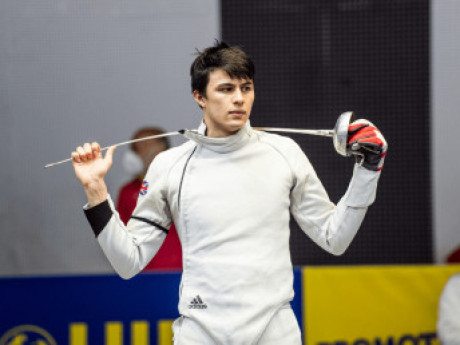 Summary: It's not superiority complex, it's a fact.
Jamie Braddock
Owned by: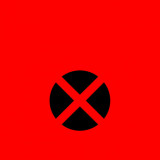 Julian Rae
Gender: Male
Age: 17
Group: X-Men
Game: XAB - X-Men: A Beginning
Other Names
Monarch
Downton
Height & Weight
Height: 1.80 mtr 5' 11"
Weight: 70 kg 155lbs
Appearance & Personal Stats
Hair Colour: Very dark brown, nearly black
Eye Colour: Brown
Occupation
Student
Nationality
British
Background
This character is based on Jamie Braddock from the main Marvel universe. I have used only a small part of his powers as this version is not a psychotic criminal. He is the younger brother of the main Braddock twins Brian and Elizabeth instead of being the eldest.
BACKGROUND
Jamie is the youngest son of Dr. James and Lady Elizabeth Braddock. He is nearly ten years younger than his siblings Brian and Elizabeth and always felt excluded from the twins, who were very close. This was exacerbated by him being shipped off to prep school then a series of exclusive private schools suitable for the landed aristocracy. All of which he hated and got himself expelled from, he ended up at a school with an outdoors more military ethos, he really hated this place but developed an affinity for the great outdoors.
His older brother now holds the title and is effectively his co-guardian with their sister. While he loathes the archaic architectural pile that is home the only advantage of being in boarding school is not being there. There's a lot of things he hates in his life, most of these are family related, but Jamie loves in his life.
Three years ago Jamie started having peculiar mental episodes, his sister recognised what was happening when the school reported back to the family. She had had these at Jamie's age but they had passed, undiagnosed. Having met the X-Men and become a friend of Charles and Valerie Xavier she had found out that she was a latent mutant. On meeting Jamie Charles Xavier recognised the traits of an awakening mutant telepath and suggested that Jamie enrol at the Institute. Jamie had reservations, there were pros and cons to be considered. The main pro was that he would be a very very long way from home, the cons were that he wanted to keep up with one of the great loves of his life, fencing. This was quickly eradicated when he heard they had Pierre Nemo on the faculty, a very well known and successful former competitive fencer.
Skills
Art appreciation: When you grow up around art collections it becomes part of your life.
Cricket: Not his favourite sport but Jamie is a better bowler than he is a batsman.
Fencing: Jamie is a competition level epee fencer, he is good but lacks discipline.
Modern Pentathlon: Fencing (one-touch épée), freestyle swimming (200 m), equestrian show jumping (15 jumps), and a final combined event of pistol shooting and cross country running (3200 m). 
Piano: Jamie is an exceptional pianist.
Riding: Jamie is a good horseman, he also knows how to look after horses.
Powers
Jamie does not have the mind boggling power level of his character in the comics, and I do not intend him to be like that either.
Reactions: Faster than human normal, it's what makes him an exceptional fencer.
Spot Weakness: Yet another trait of the successful fencer.
Stamina: Jamie has above average endurance and resilience.
Telepathy: He has limited mind reading ability but minds are complex active things. With training from Professor Xavier Jamie had learned to filter out the white noise of many minds and focus on a single one and find the needles in a huge field of haystacks that are the average human mind.
Pushing: Jamie can Jedi Mind Trick along the lines of "These are not the mutant escapee teenagers you are looking for. Move along."
---
This character is owned by: Julian Rae
Character questions
Recent Activity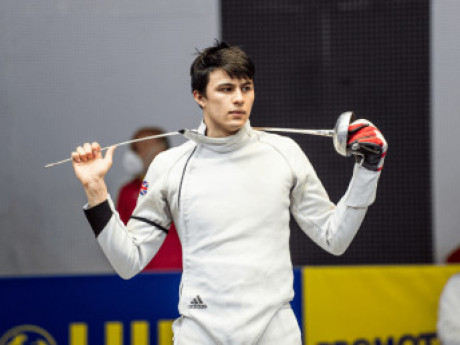 Updated character profile
Jan 20, 2022, 4:59am
Updated character profile
Dec 28, 2021, 5:49am
Updated character profile
Dec 28, 2021, 3:54am
Updated character profile
Nov 12, 2021, 10:57am
Updated character profile
Oct 24, 2021, 12:00pm
Updated character profile
Oct 24, 2021, 7:28am
Updated character profile
Oct 24, 2021, 7:23am
Updated character profile
Oct 22, 2021, 5:26pm
Updated character profile
Oct 19, 2021, 11:59am
Updated character profile
Oct 18, 2021, 2:27pm
Updated character profile
Oct 18, 2021, 2:08pm
Updated character profile
Oct 13, 2021, 3:58am
Updated character profile
Oct 13, 2021, 3:57am