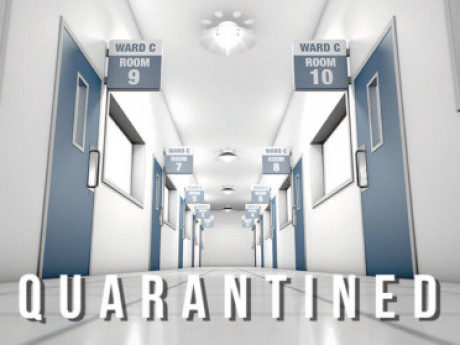 Description
You wake in a hospital bed with no memory of how you got there. The doctors and nurses tell you that you contracted a deadly disease that is tearing through the population. But they tell you not to fret, you are one of the lucky few to survive the initial terminal stage but are still infected and in the secondary "carrier" stage. This, sadly, means you must be quarantined until a cure can be developed. Stuck inside the hospital's quarantined section you soon meet other patients and soon begin to realize there are numerous things that don't add up. Patients go missing, the doctors seem to be keeping secrets from their patients, and the nurses act as if they are being watched constantly.
Will you have the courage to dig deeper into the mystery behind this strange plague, the secrets of the hospital, and the true nature of your quarantine?
---
Story Posts
The Fear
Nov 15, 2021, 2:58pm by Morphy514
Elena was a bit confused by Beth's words as she took the medication, but she was not about to argue. The woman had been kind enough to keep Reinhardt from getting her pregnant all this time. ...
Showing 4 out of 28 posts
---
Post Summary
| | Jan | Feb | Mar | Apr | May | Jun | Jul | Aug | Sep | Oct | Nov | Dec |
| --- | --- | --- | --- | --- | --- | --- | --- | --- | --- | --- | --- | --- |
| 2021 | | | | | | | | | | 13 | 15 | |
---
Game Information
Created by : Avenuewriter
Category : Sci-Fi Horror Apocalyptic Mature
Number of characters : 10
Number of posts : 28
Created : Oct 20, 2021