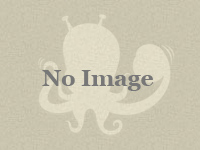 Description
In the near future Venture City, the difference between a hero and a villain is Public Relations. (PR). Heroes have corporate sponsorship, luxury accommodations, and a strong legal defense team to deal with pesky accidental collateral damage.
Villains have none of these, or have those from the *wrong* kinds of people. Social media love a bad boy/girl, and being a "villain" can be pretty lucrative too. But that's the right kind of villain. The wrong kind of villain has no sponsorship or media team, and is quickly branded a 'terrorist'
Some people buck the system. The Corporations hate that, and those supposed heroes might be branded villains. That doesn't stop them from doing what they do. A hero can't stop. Won't stop, just because its not popular, or doesn't generate likes. A hero is.
Venture City is a superhero game run with Fate Core.
---
Story Posts
There are no posts in this game yet.
---
Post Summary
We're only able to show post summaries on games with 20 or more posts.
---