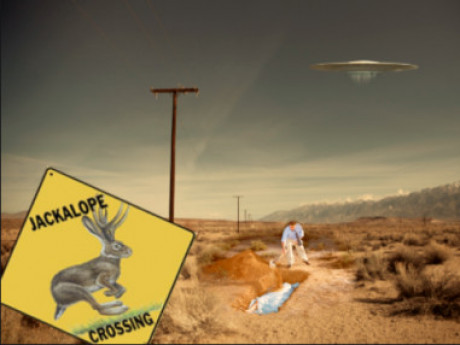 Description
On a desolate stretch of road in the middle of the Nevada desert between a whole lot of nothing and the city of Las Vegas resides a town many tend to overlook. This town, if you were to stop there no doubt on your way to the city of sin, would dazzle you with its variety of believe it or not stories and colorful characters. Such as the fact that many in town often see lights in the sky, or the strange goblin-like creatures that reside in the various abandoned silver mines around the town. Then you have deadbeats with prestigious histories, criminals from Vegas, cult members, and maybe an alien in human disguise or two...
Because you see here in Jackalope Crossing, nothing is as it seems...
---
Story Posts
After a stroll
Apr 15, 2022, 9:23pm by shykoala
Interesting. That's one word for it. Also unusual, strange, bizarre, concerning..... All words which would fit. No doubt in her mind at all. Bat s##t crazy would also fit quite nicely ...
Showing 4 out of 50 posts
---
Post Summary
| | Jan | Feb | Mar | Apr | May | Jun | Jul | Aug | Sep | Oct | Nov | Dec |
| --- | --- | --- | --- | --- | --- | --- | --- | --- | --- | --- | --- | --- |
| 2022 | 14 | 24 | 7 | 5 | | | | | | | | |
---