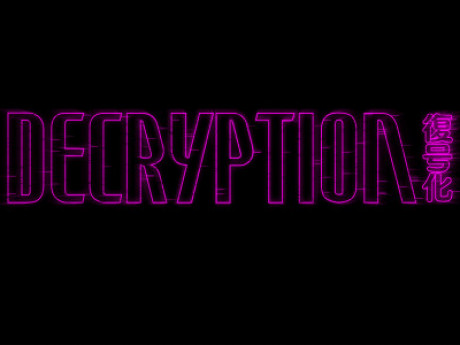 Description
Decryption is a Cyberpunk roleplaying game partly inspired by Blade Runner, RoboCop and Cyberpunk 2020, taking place in New York in the year 2092. This game takes place in a dark cyberpunk universe where the world remained in a Cold War for decades longer than our own. Technology progressed but still resembles the hard-plastic clunky tech of the 1980s, a type of retrofuturism. New York is a city of Gothic architecture and neon-tinged lights.
Cities have risen and fallen, megacorporations puppeteer governments, and the people are fed up. In the heart of the district of Manhattan, there is an uprising. Elite gearheads (hackers) have declared war on the Schroeder Group, a large multinational corporation with shares in some of the biggest companies in the world. Following the assassination of Schroeder Group's CEO Westin Haney, things have gotten ugly. Schroeder is coming after anyone and everyone trying to find who was responsible for Haney's death. Who was responsible? Crime families, gearheads, a rival corporation, who knows? That's for you to find out.
RULES:
Be respectful of other players, especially no killing other player's characters
without their permission.

Please do not create overpowered characters, everyone has their flaws.
Remember this is a mature game so expect mature themes throughout.
If you ever have any questions just feel free to ask me.
Have fun and enjoy the game!
---
Story Posts
Falling
Nov 3, 2022, 11:55am by Kronos
Thousands of shards of glass surrounded him, falling with him from the Island's highest point. Bodybags had this thing they could do - adjust their perception of time. Though it happened in ...
Showing 4 out of 70 posts
---
Post Summary
| | Jan | Feb | Mar | Apr | May | Jun | Jul | Aug | Sep | Oct | Nov | Dec |
| --- | --- | --- | --- | --- | --- | --- | --- | --- | --- | --- | --- | --- |
| 2022 | 15 | 26 | 9 | 1 | 5 | 1 | | | 3 | 9 | 1 | |
---