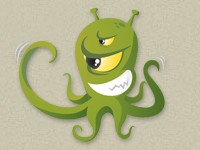 Summary: If it has wings, rotors, tires, or treads I can drive it..
Thomas Anderson
Gender: Male
Age: 22
Group: Hackers & Gearheads
Game: Decryption
Nationality
Norwegian-American
Job
Rigger with some hacking ability.
Physical Appearance
Thomas is a handsome blue eye blond that is ripped. When he is not working, he will most likely be found working out at the gym. He likes the old look of the Aviators from the Korea/Vietnam time, black leather jacked, wool collar, dark sun glasses, with a short haircut and no facial hair.
Personality and Interests
Thomas is an adrenaline junky. He will push his equipment to get the best performance he can out of it. His handle is "Shift" be cause he one blew up an aircraft transmission by forcing it to shift. The failure was massive but it also downed the craft he was chasing. This is why he is no longer a defense force rigger.
Thomas' motto is Fly fast, hit hard, die young.
Thomas is interested in vehicles and drones. He is interested in the tech and pushing it.
He has a thing for redheads.
He restoring WWII Mustang in his garage.
Cyberware:
Induction Datajack
Encephalon Next
Tailored Pheromones
Hardware:
Rigger control deck
Renraku Craftwerk-1
History
Thomas comes from a line of gear heads, mostly aviators. His father was a corporate rigger. Thomas joined the National Defense force as a rigger and performed well. On a mission he took his craft beyond its limits taking out an enemy craft.
Thomas moved to New York and started working as a freelancer..
---
This character is not owned by anyone. You can adopt them if you become a member of this game.
Character questions
Recent Activity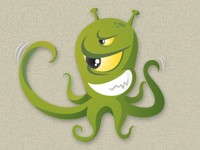 Mentioned in the post
Parking.
Mar 6, 2022, 6:29pm
Mentioned in the post
Running
Feb 27, 2022, 8:23pm
Mentioned in the post
Deal.
Feb 21, 2022, 10:06pm
Updated character profile
Jan 25, 2022, 9:44pm