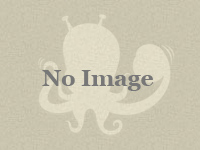 Description
Heaven has fallen. The world is broken. The Throne is empty.
More than a thousand years ago the Former Empires ruled in glory.
Wonders beyond imagining littered the nations of that ancient age.
Every year, things grow a little harder. The celestial engines among the shards of Heaven are often broken and always ill-kept, now that the angels have fled. Seasons grow uncertain and nature grows whimsical or malicious. Sickness comes at strange times and monsters are birthed in hidden places. Sometimes the skin of the realm puckers and splits, a Night Road erupting into the realm from some fathomless depth of Uncreated Night. Creation unwinds slowly, but without halt.
But there is a new thing in the realms. Ordinary men and women are being touched by ancient power. The lost Words of Creation are igniting within the flesh of common humans, imbuing them in a stroke with the power that once required a Made God's shell to contain. It started only a few short years ago, but these "Godbound" are said to be the blessed by the descending fire of the fallen Made Gods. Their holy workings and celestial bindings are falling free from their dead husks, and descending to the earth to catch on mortal souls.
Heretics of the Unitary Church whisper that it was a plan of God that it should be so, that these Godbound will redeem the sins of their ancestors and restore the world that was broken. Others say that they are merely cursed ones, damned to relive the terrible Last War that destroyed the Made Gods before them. Yet in the present hour, they are only men and women who have been given something more.
You are Godbound. You have inherited the holy fire. Whatever your past life, however meager a soul you may have been, the light of the Words has found you. Your world is slowly fading and the beasts of its twilight hour are rising up from the dust. Your people cannot hope to stand against them.
Will you be their savior, or will you be their epitaph?
---
Story Posts
There are no posts in this game yet.
---
Moderators
DoomWarlock
Members
There are 1 members in this game
Pending Members
There are no pending members in this game