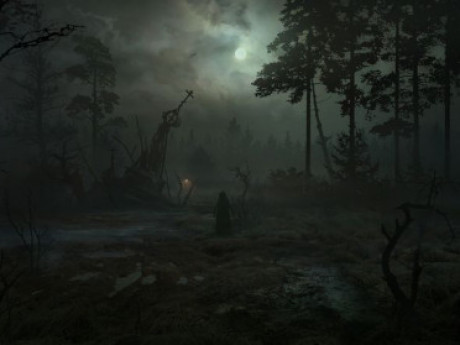 Description
During the year 1340 AD, King Edward III united with various other royalty of Europe to commit a Ninth Crusade of Jerusalem. The war lasted for five long years, the holy ground was stained in the blood of innocents. However, the crusade was a success, and the Catholic Church claimed Jerusalem. It was the year 1345 AD, the Knights Templar entered the deep vault of the holy land. However, no one was certain what transpired in the vault, a great evil released, a vengeful sprit, or even the devil himself appeared? No one was certain, however one thing was certain was the sky of Jerusalem became black as night, before being bombarded with lighting strikes. Across all churches, the cross of Jesus Christ cracked, followed by the wail of animals. The forsaken storm grew within months, consuming all of Europe. Famine struck as the fields never gained light from the chocked sky, and never gained water from the rageful storms that would never cry. The crusaders were sent back home, the holy land now cursed. However this punishment is not the end. Strange reports come from the village of Spalding in the far north west of the Holy Roman Empire, about villagers disappearing, graves being disturbed, and frightful screams into the night. Emperor Charles IV has ordered a group of his holy warriors to discover what is happening in the village, however the horrors that await prove that God had forsaken his people.
---
Story Posts
A Little Caper
Apr 7, 2022, 7:32pm by Jaxx
Egon chuckled, "Oh no, there will be no fighting. More like asking people questions, and fortifying places, nothing more. However, that doesn't mean you shouldn't be at least prepared for ...
Showing 4 out of 48 posts
---
Post Summary
| | Jan | Feb | Mar | Apr | May | Jun | Jul | Aug | Sep | Oct | Nov | Dec |
| --- | --- | --- | --- | --- | --- | --- | --- | --- | --- | --- | --- | --- |
| 2022 | | | 37 | 11 | | | | | | | | |
---
Moderators
Enderslayer
Members
There are 1 members in this game
Pending Members
There are no pending members in this game