Summary: No one is above the law.
Eugene Kilgore (The Director)
Owned by: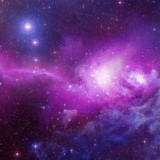 OhManMyBad
Gender: Male
Age: 61
Group: Human ( government official)
Game: Dangerous
Nationality
American
Job/Skill or ability
Eugene is the Director of Clandestine Meta-Human Affairs, a covert branch of the U.S. Department of Homeland Security.
Rank/Title
Director
Physical Appearance
5'10"
170lbs
Gray hair
Brown eyes
Personality and interests
Eugene is a problem solver and schemer. His prime directive in life is to maintain order and ensure that everything goes according to plan. Meta humans are an unknown variable, which makes them a hindrance to public order and, to the director, the enemy. He despises that which doesn't conform.
History
Eugene is a life long government servant. He joined the military straight out of highschool, then 10 years later he was recruited by the CIA after his exemplary work in Army counterintelligence. After a 20 year career doing all sorts of nasty, unconscionable shit for the home of free, Eugene was assigned to be The Director.
Favourite Sayings
"No singular human being should be more powerful than the collective."
"Obedience is a virtue."
Favourite food
Steak and Shrimp
---
This character is owned by: OhManMyBad
Character questions