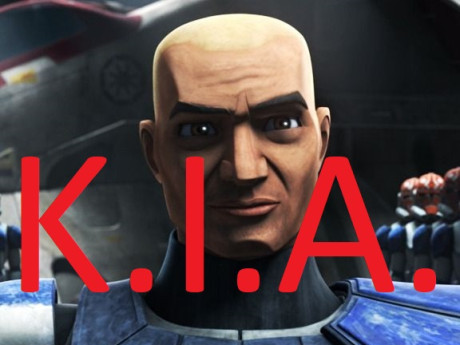 Summary: Rex!
CT-7567 Rex
Owned by: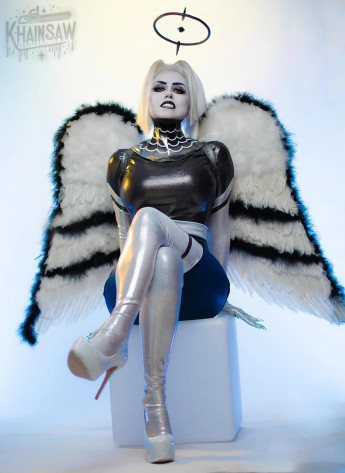 Vasara Glyndark
Gender: Male
Age: 13 chronologically, 26 biologically
Group: Star Wars-Revenge of Sith
Game: What If...? The OW Platform
Nationality
Kamino
Job/Skill
Clone officer
Physical Appearance
Full armor: https://static.wikia.nocookie.net/disney/images/3/3a/Captain_Rex_3.jpg/revision/latest/scale-to-width-down/500?cb=20151129101919
Without helmet: https://i.pinimg.com/736x/21/09/40/210940c025450abecd130d5fa15c7d8e.jpg
332nd company colors: https://swall.teahub.io/photos/small/187-1879790_captain-rex-in-332nd-company.jpg
Personality and interests
Rex is a gruff, aggressive, and fearless captain among the clone troopers. Aside from his strength, he is an excellent tactician and capable of cunning maneuvers around his enemies, despite Rex's serious demeanor, he has a good sense of humor, as well as a strong sense of loyalty, honor, and good morals. He also cares about his fellow soldiers and clones, considering them his brothers.
History
32 BBY: Rex was born on Kamino
22 BBY: Graduated from training on Kamino
Participated in the First Battle of Geonosis, Battle of Arantara, Siege of Hisseen, Battle of Christophsis, Battle of Teth, Battle of Mimban, Skirmish on the Rishi Moon, Battle at Bothawui and Skytop Station, Battle above Quell and crashing on Maridun, Defense of Maridun, Battle of Orto Plutonia, helped contain the Blue Shadow Virus, Battle of Ryloth
21 BBY: Participated in the First Battle of Felucia, Battle of Devaron, Second Battle of Geonosis, Battle of Saleucami, Skirmish on the Coronet, Battle of Kamino
20 BBY: Participated in the Battle of Lola Sayu, Battle of Horain, Battle of Umbara, Battle of Kiros, Battle of Kadavo, trained Onderonian rebels
19 BBY: After Ahsoka Tano became a suspect in the bombing of the Jedi Temple hangar he was assigned to hunt her down.
Participated in the Battle for Ringo Vinda, Banking Clan crisis, Destruction of the Separatist supply storage base, Mission to Skako Minor, Battle of Yerbana, Siege of Mandalore
Rex became aware of the Biochip and its potential. He watched his friend Fives die in his arms. He felt he owed it to Fives to record a grievance report on the biochip, knowing full well it would be ignored, classified, and encrypted in the archives.
When Order 66 was Darth Sidious ordered Rex to kill Ahsoka even though she was no longer a member of the Jedi Order. Under the influence of the biochip, Rex had no choice but to agree. When Ahsoka came into the room he felt conflicted and briefly fought his programming. He ordered Ahsoka to find Fives knowing that would tell her everything she needed to know. He inevitably succumbed to his programming and shot at Ahsoka. Rex was eventually captured by Ahsoka and some droids, they removed his biochip freeing him from his programming. They fought their way through the other clones without killing any of them and barely managed to escape the Tribunal as it crashed into a rocky moon. They buried everyone they could, using their helmets as gravestones. He left behind his helmet as a gravestone as well. He was officially listed as killed in action.
Notes
Equipment:
He wears a unique Clone Trooper armor set composed of Phase II with Phase I elements welded on
Helmet of another Clone Trooper
Wears a cloak over his armor
Dual DC-17 blaster pistols: https://starwars.fandom.com/wiki/DC-17_hand_blaster
DC-15A blaster rifle: https://starwars.fandom.com/wiki/DC-15A_blaster_rifle
---
Character questions
Recent Activity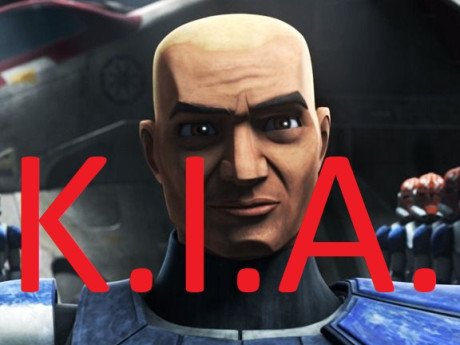 Updated character profile
Dec 4, 2022, 11:14pm
Updated character profile
Nov 29, 2022, 11:03am
Updated character profile
Aug 29, 2022, 9:03pm
Updated character profile
Jul 16, 2022, 9:27pm
Updated character profile
Jun 28, 2022, 10:39am
Updated character profile
May 9, 2022, 8:19pm
Updated character profile
Apr 13, 2022, 9:58pm
Updated character profile
Apr 13, 2022, 9:56pm
Updated character profile
Apr 13, 2022, 9:50pm
Updated character profile
Apr 13, 2022, 9:48pm
Updated character profile
Apr 13, 2022, 9:05pm
Updated character profile
Apr 13, 2022, 9:03pm
Updated character profile
Apr 13, 2022, 5:04pm