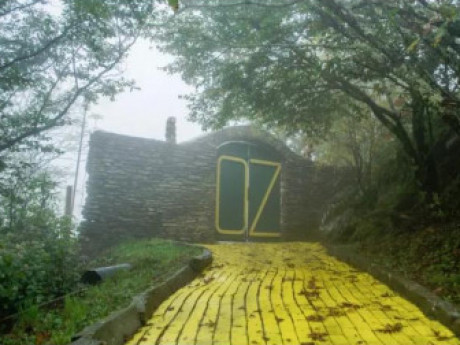 Description
The Land of Oz was saved by Dorothy long ago but after she left things slowly began to change for the worse as the Good witch and the Wizard passed away. A darkness that went unnoticed created negative emotions like pride, greed, lust, envy, gluttony, wrath, and sloth. Eventually this led to the internal destruction of the Emerald City which is now in ruins. In order to save what is left of OZ a new champion was summoned from Earth, but can they save OZ and will they want to?
In the world of OZ some races have died out while others managed to survive.
Outsiders: Anyone from a different world like Earth
Golems: Very few golems managed to survive after the war with the witches.
Once they evolve to become sentient they develop feelings.
Note: Only 1 Emerald Golem survived the war and woke up recently.
Other Golems:
Flesh Golem: Frankenstein type
Rock Golem: Made of rocks
Metal Golem: Made of metal like tin Man
Cat Sith: Cats that evolved like people up to the Romantic period. Classes include typical commoners like butcher, baker and candle stick makers as well as swashbucklers, thieves and knights. (Think Puss in Boots)
Shroom: A race of humanoid like mushroom life forms. They take longer to mature and evolve but can grow their parts back as well as defend themselves with spores. (Like Groot)
Other Races: https://oz.fandom.com/wiki/Category:Races
Dark Invaders: Some evils still exist outside of OZ and some were left behind by the dead witches.
Cocomora Coconut people
https://static.wikia.nocookie.net/moana/images/6/66/Kakamora_Moana.jpg/revision/latest?cb=20161205064521
They are a diminutive race donning armor made of coconuts. They live on a trash-and-flotsam-covered vessel that floats freely around the ocean. They work as pirates and can't speak so they use gestures, flags and drums to communicate.
---
Story Posts
Starting Point
Aug 23, 2022, 6:36pm by Jaxx
Kim tilted her head to the side and smiled that cat-like grin she always has. "Perhaps what he's suggesting is that we find that evil and stop it before it dooms us all?" She suggested and l ...
Showing 4 out of 12 posts
---
Post Summary
We're only able to show post summaries on games with 20 or more posts.
---