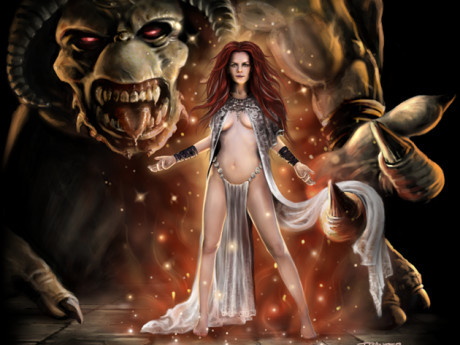 Description
Ilkor: Dark Rising is a hand moderated Fantasy Play-By-Mail Game currently looking for new players.
Enter Adventurer!
Ilkor is rising
Darkness is returning...it is felt throughout the lands.
Fear, suspicion and misgivings plague many regions of Arcadia as the shadows grow ever longer. Ilkor, The Goddess of Darkness, is plotting her revenge from the bowels of the Underworld where ages gone she was once banished.
It is a time of uncertainty, a time for the brave & fearless to make their mark, take a position & carve their name into the tomes of history forever.
---
Story Posts
Quick GM Update
Sep 7, 2022, 10:36am by Gads
It's really be quite a week, at least from my side. Start-ups have been coming in thick and fast and going by this morning's batch they dont seem to be slowing down yet. I've also b ...
Showing 1 out of 1 posts
---
Game Information
Created by : Gads
Number of characters :
Number of posts : 1
Created : Sep 7, 2022
Website : https://ilkor-pbm.com/...