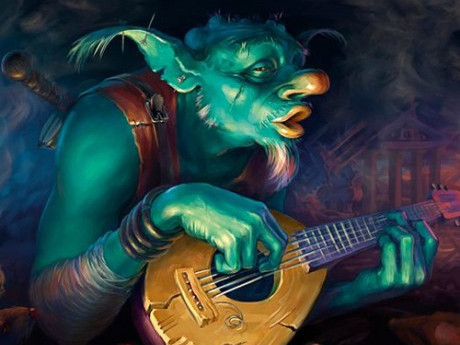 Description
You may have heard of the restaurant at the end of the universe, well this is the tavern at the end of the multiverse. Roll up a character and pull up a chair, or even take the stage to share stories and songs of your grand adventures in the ongoing worlds in which we write.
The Gelded Goblin is a casual game based in a fictional tavern. As a visitor to the tavern you are free to interact with the other patrons and share stories and songs of your own creation.
Characters from other games are welcome as are original creations. The game exists entirely within the tavern, if you leave you return to where ever you came from. Meta gaming and breaking the fourth wall is encouraged as is role play.
Only one active character per member is allowed, though you can abandon, delete and create new characters as often as you like. Though do expect abandoned NPCs to meet interesting ends...
Cheers
---
Story Posts
Laughter Is Key
Oct 30, 2022, 5:41pm by Morphy514
Gelf could not help but join in on the singing with Marduk, her voice carrying the tune to a higher level of excitement. It had been a long time since she had enjoyed herself so much. Her he ...
Showing 4 out of 6 posts
---
Post Summary
We're only able to show post summaries on games with 20 or more posts.
---
Game Information
Created by : Largehobbit
Category : Fantasy Adventure Comedy
Number of characters : 2
Number of posts : 6
Created : Sep 17, 2022
Moderators
Largehobbit
Members
There are 1 members in this game
Pending Members
There are 1 members in this game