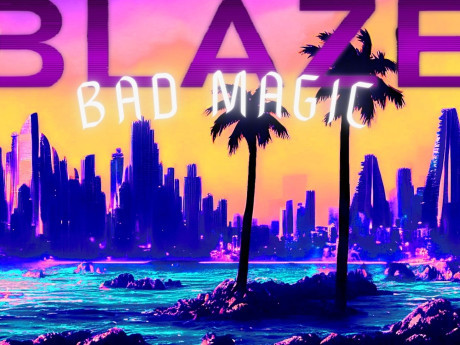 Description
ON THE OUTSIDE, the Barluu Islands are nothing more than a harmless paradise resort. I'm talking beautiful people, a top tier neon skyline, and definitely no skyrocketing crime. And the papers say that, too. But this is Faux, the land of lies, baby. You should know better than to trust the media..
IN REALITY, Barluu is just as dirty as the rest of the world, just with a shiny tropical coat of paint. There ARE witch covens hiding just in the brush, Fae mafiosos make shady deals under the cover of night, and the "cultured locals", that being the writhing DYRE population (beastman folk who are so systemically fucked the whole race basically has a restraining order on it) are forced to "play nice", I mean, c'mon, how long did we think that was going to last? But worst of all, we got people like YOU, fucking OPPORTUNISTS who think they can make a quick buck or two before gang-fire melts the buildings away. And add in a little BAD MAGIC as the cherry on top, a raging new nightlife drug that's definitely not killing everyone who touches it. Hey, that 15 minutes of fame really means something to some people.
So, need I keep going or are you hooked yet? Hey, don't worry, most are. So tuck your steel, loosen your shirt, and get dancing motherfucker! And who knows, maybe you'll even get a taste of that BAD MAGIC yourself before it's all said and done. We're all headed for the BLAZE anyway, so might as well, amirite?
[Hey, shtit, check out the GAME INFORMATION before you even think about typing in this game with your nasty-ass keyboard!]
---
Story Posts
There are no posts in this game yet.
---
Post Summary
We're only able to show post summaries on games with 20 or more posts.
---
Moderators
Technician
Members
There are 1 members in this game
Pending Members
There are no pending members in this game